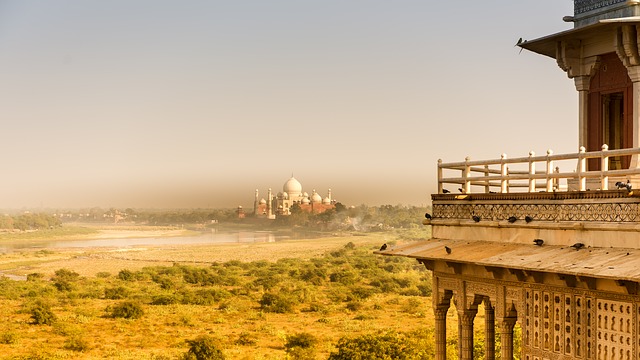 India is undoubtedly one of the most exciting countries in the world. With its rich culture, buzzing cities and scenic landscapes, this country is a 'must visit' for the travel-hungry. However, for first-time travellers, this vibrant region can come as a culture shock and is littered with potential hazards. To get the most out of your upcoming adventure, then, it is absolutely vital that you and your group are clued-up on some do's and don'ts in this part of the world. Keep reading for some travel helpful tips!
As per with travelling to any country, it is important to investigate the entry requirements – you don't want to get off of one plane only to be loaded back onto another! Firstly, you will require a Visa to travel from the U.K. You can find more information about this on the U.K. government website. When booking your flights, think about the weather too – it isn't always sunny out there! Monsoon season spans July through September, so to avoid getting soaked travel outside of those months.
Upon arrival, there are various other things to be aware of to ensure a stress-free experience. Let's rattle through the basics. This part of the world is well-known for its traditions and customs, and whilst they are certainly fascinating, it is crucial that all visitors adhere to them closely. Make a good impression by taking simple precautions such as covering your arms and legs, taking your shoes off before entering somebody's home or a religious space. Also, be careful to not touch or gesture with your feet, as they are considered unclean. If you feel worried or unsure about local customs, then take a look at what others around you are doing and copy them to avoid going wrong.
Moving on, we come to food and drink. To the delight of many travellers, South Asia is traditionally cheap in terms of dining prices. Street food feeds the thousands who wander through the jam-packed cities every day (also note that you will have to abandon the concept of personal space whilst walking anywhere), but while delicious, exercise caution when eating out and about. If something looks wrong, smells bad, or tastes unpleasant then as a general rule, do not swallow it. Other important things to note: limit yourself to bottled water as these are guaranteed safe, clean sources of hydration; categorically do not drink straight from any tap. Finally, steer clear of ice as the same cleanliness rule applies!
Finally, here are just a few remaining things for you to think about. You'll be visiting one of the most exciting, interesting places on the planet, so naturally you'll want to see as much as possible as quickly as possible, but remember to rest. Catch up on your sleep after the long journey and be sure to get good, consistent nights of sleep throughout your visit to avoid getting run-down. In your waking hours though, see and do whatever you can, wherever you can. Get out of Mumbai and see the landscapes, the temples and the tribes. Most importantly, remember to always be safe, ladies especially, as the culture towards women is totally different out there.
Keep your wits about you and you will have the time of your life in India.
Remember before you travel to check online to compare cheap flights in order to save the most on your tickets. Visit Travangelo.co.uk for the latest flight deals.