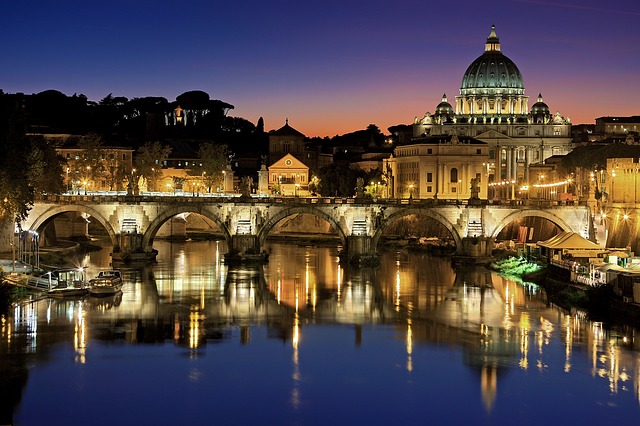 Today, many high school graduates are electing to put off college for a year and see the world or just take a break from their studies. This is known as a "gap" year. Most recently, this practice was brought to the forefront of people's attention by Malia Obama, daughter of former president Barak Obama. While she's now studying at Harvard, she did take a year off first.
So Why Travel?
Travel is something most people long to do, but can't because of school, work or family obligations. Not to mention the monetary issues. However, when you first finish high school, you are in a unique position. You are done studying, at least for now, you don't have a career job to worry about and your family obligations are usually parents and siblings, not kids of your own.
Where Should You Go?
The world is your oyster when it comes to where you can go during your gap year. If you're looking for inspiration, consider traveling to destinations that relate to your career plans. This is a good way to see if you actually like what you think you want to do.
For example, if you're planning on getting a bachelor in architecture, you might want to visit Rome or Barcelona to see some of the most interesting buildings and design elements in history.
If art is your thing, it doesn't matter if you are planning to be the next Rembrandt or you like to draw animated product videos, the design elements of the Masters can be studied in Paris, Milan and Venice. A trip across Europe to some of the most important art museums can be life-changing.
If your desire is to serve others, visiting some underprivileged areas of the world can give you a true perspective of the needs of people today. If you plan to enter the medical field or any kind of social or ministry work, these eye-opening trips are humbling and can be a reaffirmation of your career choice.
Travel for Fun
Of course, you could just travel for the life experience and fun of it. There are backpacking trips across Europe and Asia, and resort vacations available in the Caribbean and South America. Of course, you could stay closer to home and plan a road trip with your friends across Route 66 and see some iconic landmarks along the way.
How to Commemorate Your Gap Year
This year can be filled with future-altering moments or just plain fun and relaxation. No matter where you go or what you do, be sure to take lots of pictures and save any memorabilia you collect. You can turn them into any number of ways to remember this time in the years to come. From traditional scrapbooks to video timelines, they can all be helpful and fun to reminisce over.
No matter how you decide to spend your gap year, by the end of it, you should be relaxed, refreshed and ready to hit the books in college. When you spend it traveling you can end up with great memories and great stories to tell your new roommates and your grandkids in the future.