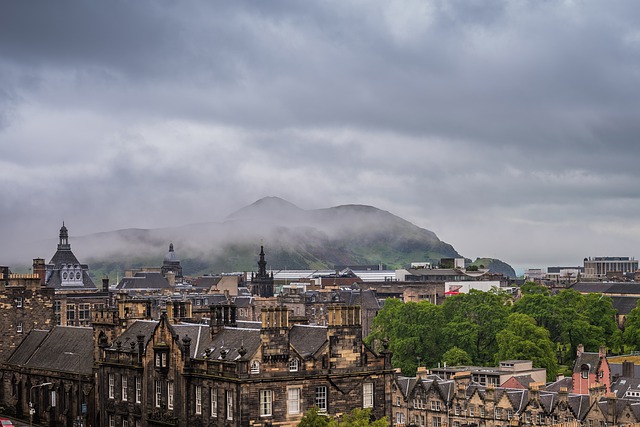 While this summer may have seen less than 10% of us travel abroad, many of us have cancelled our holiday plans completely and are in dire need of a break. And with winter just around the corner, there's nothing cosier than an autumn staycation. From countryside walks followed by traditional pub grub to sightseeing and cocktails in a cosmopolitan city, the UK has something for everyone.
Where you go will depend on your budget, but if you're considering alternative funding methods to pay for your holiday, make sure you're comfortable with the repayments before making a commitment.
Now, without further ado, here's our list of some of our favourite destinations for an autumn staycation.
Kid-friendly castles
Is it even a half-term holiday if you don't go to a castle in the UK? Arguably one of the best for visiting as a family is Warwick Castle. Step inside the immense stone walls as you're transported back in time. Explore the Great Hall or venture into the Time Tower. Climb the ramparts or get lost in the Horrible Histories Maze.
Stay in nearby Stratford-upon-Avon and get lost in Shakespeare's England. Here you'll find plenty of boutique hotels housed in Tudor surroundings.
Empty beach walks
For breathtaking beaches, Northumberland's coastline takes some beating. Head to the ancient Bamburgh and explore the pretty village before you get to the sand dunes that lead to the bracing North Sea. If the tide is on your side take the causeway to Holy Island and learn all about Northumberland's turbulent past.
There are plenty of cosy cottages to choose from throughout the region – just remember to pack thermals! Autumn nights in Northumberland are best spent around a roaring fire playing a good old-fashioned card game.
Camping with a view
If you're on a budget this year, then camping in Cornwall might be the answer to your prayers. Take the scenic B-roads from St Ives to St Just and wind your way through picturesque countryside while taking in the awesome sea views.
Following the 'Tin Coast', you can pitch up at any number of campsites along the route. The perfect way to get back to nature, Cornwall often enjoys Indian summers, so you may even catch the last rays of the season before the long winter nights set in.
Enjoy a city break
Nothing says autumn quite like a city break, and with so many amazing UK cities to choose from it can be hard to decide where to go. But, if you're looking for a city that offers impressive sights and plenty of indoor activities should the weather turn, Edinburgh should be high up on your list.
From museums to mountains, ghosts to garrisons, castles to cocktails − Scotland's capital really does have it all. For a real taste of Edinburgh, stay in a luxury apartment in the centre and see how the ancient city comes alive at night.
Where will you go for your autumn adventure?