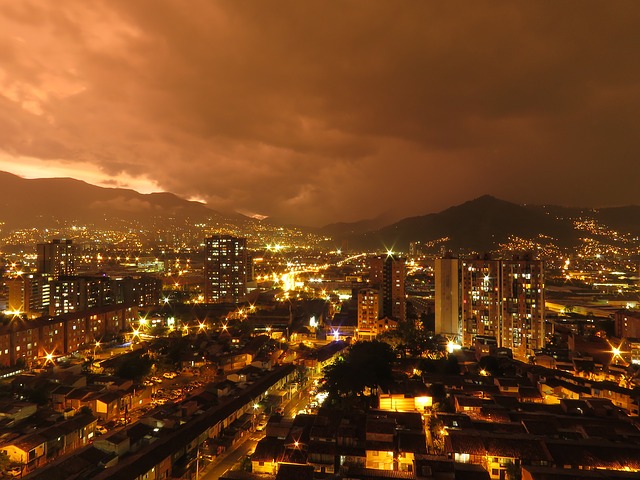 Vacations have gone beyond the Eiffel Tower and Great Wall of China, nowadays people wish to vacation in unusual holiday homes. You may already have a list of places to visit, but in this article, you will be suggested several new and unique places which you can visit during your holidays and vacation. It is nice to get some holiday locations from family and friends but having the ideal location is much more than an informal referral.
Firstly, we will have to know what matters to you. A vibrant city? Warm weather? Do you need the historical sites or just an art scene? No matter what your choices are, in this article is a list of some random best cities that can fit properly into your holiday fantasies. Prepare yourself to be amazed, because there are some cities that you may never have heard of.
The list here is based on the number of times the name of the city showed up when 'unique places to stay' was searched for. Each of these cities had to appear on the best least at least on three lists. Online holiday home insurance provider Schofields have chosen their top unique places you can stay.
Cape Town, South Africa
If you are someone who would need a boisterous location and a place that has much life and energy, then Cape Town is a good bet. The town which is focused on Information and Communications Technology lives up to the nickname Silicon Cape. However, when visiting Cape Town, don't forget to bring your surfboard. There are various beaches and several outdoor activities that flows naturally around this town.
Budapest Hungary
This city has café's on almost every corner alongside with wifi. It has a rich history that dates back to Roman times and great street food. This is the place to be if you need a serene and calm city for your holiday. It has a very affordable market than other European cities.
Bangkok, Thailand
For those of you who like the hustle and bustle present in cities, then this is for you. Bangkok is a crowded city of about 8 million people having several co-working spaces. Its nightlife and walkability are fantastic.
Medellin, Columbia
This city was once popular as being the most dangerous city; however, this is now old news. Pablo Escobar is long gone. Medellin is now a metropolitan city that is rich with wifi in its parks and cafés. The low cost of living and excellent nightlife has alluded several tourists and holiday lovers. They are rumored to have the best coffee; you may have to travel there to find out.
Ho Chi Minh City, Vietnam
It is formerly called Saigon, it is the largest city in Vietnam. If you need a place to relax and with a low cost of living then this city will be your best bet. However, though, you may need to learn a few words, sufficient enough to overcome their marriage barrier. Lovers of the internet will also find this place interesting because there are fantastic internet access and speed. However one of the hiccups of this city is the traffic. Hence you will need a travel guide to help you get ahead of traffic.
Canggu and Ubud, Bali, Indonesia
Vegetarians will love this city. Ever find it difficult to get a comfortable place for vacation as a vegetarian? Then this city is your best bet yet. It has beautiful scenery, hot destinations, and wonderful delicacies to help fill your vegetarian fantasies.
Chiang Mai, Thailand
This city is the height of every vacation experience. It has a wonderful taste and budget; right from its street carts to the dining gourmet Chiang Mai is a city for foodies. It has a high tech co-working space with viable and fast internet supply. The city has a lot to be involved with when you are not sleeping. To enjoy your stay here, you should stay for up to two weeks; you are sure not to get bored. Chiang Mai is one of the historically significant places in Thailand; a lot of tourists come to experience the magic that is present in this holy place. To crown your visit, you should visit some of the beautiful sites and temples.
You should be sure of what you want and where you want to go to; this will help you know the kind of place to visit. Your expectations will be the guiding factor in choosing where it is perfect just for you. But sometimes we have so many options to choose from. Hence my advise for you to sit down and draw up a list of your expectations during your vacation, match them with the information you find here and begin to make plans to get a memorable visit.