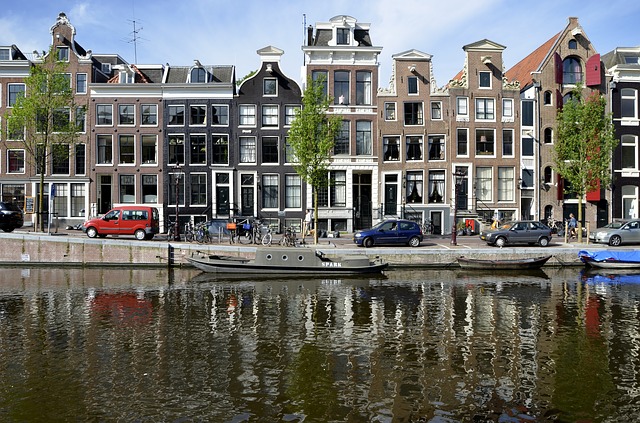 Amsterdam's somewhat saucy and spicy reputation precedes it, and this beautiful Dutch city, criss-crossed by canals, always does its best to live up to it. The majority of visitors check out the superb collection of museums, especially the Rijksmuseum with its unrivalled collection of Dutch Old Masters, and the Van Gogh Museum, which is packed with visual treasures by the great artist.
Many visitors will also take a stroll through the fabled Red Light District, just to see what the fuss is all about, before heading to one of the many cafés and restaurants for a relaxing drink and something to eat.
The city has many unique things to see and do apart from its major tourist attractions, so for those looking for something a little bit different, here are a few ideas for some offbeat kinds of experience.
Sherlocked
Situated in the heart of Amsterdam, Sherlocked is a real-life series of games, best played in a group, which sets tasks that the group has to solve. In The Architect, the scenario is an escape room, and players have 60 minutes to get out of it. The Vault is a challenging break-in game where groups have to steal a mysterious object that is locked inside the most secure safe in the city. The Port Game takes place outside in the summer months, is suitable for larger groups of up to six, and consists of an array of giant interactive puzzles that need to be solved.
Coffeeshops (not coffee shops)
These are unique to Amsterdam and are not places one would go to drink coffee. They are shops that sell cannabis, or marijuana, a drug that the Dutch authorities decriminalized in 1976 but didn't technically make legal. It's a slightly bizarre compromise that means that a coffeeshop can legally sell the drug but can't actually buy it from growers. How cannabis ends up in the shops is a conundrum that the authorities don't appear to be interested in. Some coffeeshops have smoking rooms, but it's also permitted to smoke in the street as long as it's not bothering other people and not near schools or playgrounds.
Free ferry
When something's free, it's usually worth taking advantage of the offer, and that's certainly the case with free ferries that take passengers across the River IJ. They can be found at the back of the main railway station and offer an opportunity to explore a different part of the city to the south. It's not necessary to book, and a digital timetable shows when the next ferry is due – they are very frequent.
Cycling around
Holland is noted for its profusion of cycleways, and Amsterdam is no different. In fact, it's the easiest way to get around the city and thus worth hiring one for at least a day. Car drivers in the city are used to cyclists, but riders should always take extra care and always wear a helmet.
Quirky accommodations
Hotels in Amsterdam can be quite cramped with small rooms, so prospective visitors might want to seek out something a little bit different. It's hardly surprising that a city built around canals has a large number of houseboats where people live, and for a unique experience, it's possible to rent an Amsterdam vacation houseboat for your next stay. A houseboat is ideal for watching the canal traffic passing to and fro and is a relaxing place to put the feet up after a long day of sightseeing.
The Nine Streets
The Nine Streets (in Dutch, they are De Negen Straatjes) are a network of picturesque streets that weave around the city's canals. The area is a couple of minutes away from Dam Square, where the Royal Palace is situated, and the streets are packed with quirky little boutiques, art galleries, and shops. There are many good cafés for visitors who are shopped out. Leave plenty of time for exploring.
Electric Ladyland
It may be the title of a classic album by Jimi Hendrix, but in Amsterdam, it's the name of the world's first museum of fluorescent art. It's unusual in that visitors become a part of the art and participate in creating a piece of art. Instead of just being a viewer, as with the vast majority of art galleries, there is an opportunity to engage in this imaginative setting.
Amsterdam for all
Amsterdam is full of unique places and activities that can be enjoyed by all ages. It's a friendly city – the Dutch are noted for being superb hosts – and its architecture, shops, and attractions can be enjoyed time and time again.