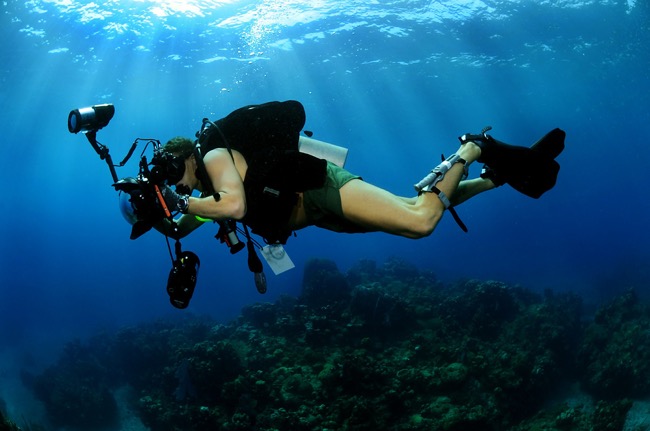 Were you a scuba diver who has stopped scuba diving after you became a parent? Recent reports reveal that there are some people who stop scuba diving after they have offspring but at the same time, there are many who teach their kids how to blow bubbles and dive into the ocean year after year. There are resources like www.caboscuba.com which provide you with scuba diving lessons and where you can admit your kid in order to obtain lessons on becoming a pro diver. Diving imparts valuable skills for the divers like special awareness, working in a team and respect for the environment. When you swim with an octopus, turtle or any other sea creature, this is deemed to be magical.
Hence, as we see that scuba diving is a fun-filled family activity, there are increased numbers of diving destinations throughout the world. Here are few tips that you can follow to have the best family vacation.
#1: The vacation spot should be family-friendly
What is the best way in which you can make sure your vacation is smooth and enjoyable enough? Well, you've got to choose a perfect destination which seems to be apt for families. If you're going to Maldives or some other destination like an island, you should check their website before booking your ticket. Before booking your stay at the beach resort, make sure they're perfect for the grown-ups and kids. In case there is already a destination in mind, then you can follow the below mentioned steps.
#2: Get in touch with the dive operator before booking
It's vital that you inform the dive shop that you will be accompanied by the junior divers along with divers of all other ages. When you inform them beforehand, they will appreciate the advance booking. Divers who are in between the age of 10 and 15 will certainly have restrictions of depth as every dive site won't be perfect for them. Check whether they have wetsuits and other equipments that the younger kids require.
#3: The scuba gear should be serviced
Both children and adults should dive with scuba diving gear which has been serviced with the help of a professional. If you didn't dive for a long time but you owned a diving gear, you should get them serviced before using them.
#4: Select the accommodation wisely
When you stay at a resort where you have an on-site dive shop, this saves you from all sorts of issues, especially when you have family members who often forget to carry their water bottle or sunscreen lotion. If you have a place where you can get all your accessories from, there's nothing as good as that. Vacation homes and apartments are these days getting too popular as they all have dive shops attached to them.
Therefore, if you wish to make your next vacation memorable, you should try and follow the above mentioned tips before booking the trip and finalizing everything.