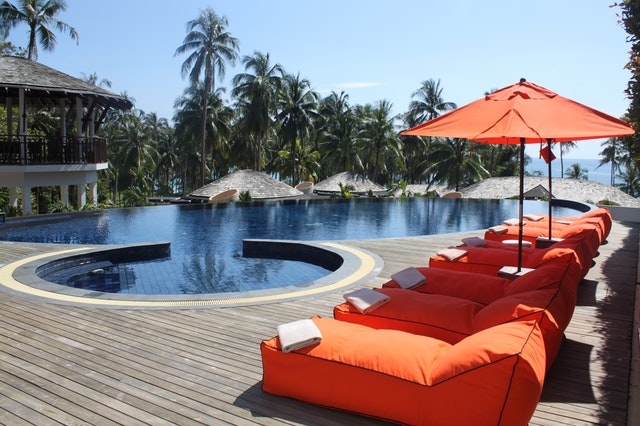 You've saved up your vacation days, and it's time for a well-earned break! But should you hop off somewhere exotic and new? Or should you just stay put or book a few days in a nearby 5-star hotel? It all depends on what you want out of your time off.
Vacation
Sometimes, we just want to get the heck out of Dodge. If you're looking to expand your worldview, have an adventure, and invigorate yourself, you might want to travel. The United States alone has a ton of places to go visit. Of course, classic American vacations include any of the great American theme parks, taking a road trip down old Route 66, and hitting up the National Parks like Yosemite or Yellowstone. But a vacation can also be a chance to change up the pace and setting. If you live in an urban center, now might be a great time to visit the Grand Canyon, kayak down the Buffalo River, or hike the Sierra Nevadas. If you live in a more rural area, check out New York, Chicago, or Los Angeles.
If you want to travel abroad, it's becoming easier than ever to get your passport and any necessary visas. London, Edinburgh, Paris, and Rome all make great first-time abroad destinations, although veteran travelers love to return to them, too. If you are interested in exploring a particular part of your ancestry, there's nothing like traveling to Machu Picchu, the castles of Europe, or the Great Wall of China for awesome views and inspiration.
Of course, one of the inescapable aspects of taking a vacation is the travel part. Some people love spending hours in cars or on planes, but others hate being cooped up for so long. And delays–road construction, flight cancellations, etc.–can ruin an otherwise great trip. Additionally, the travel can just take a long time! If you don't have the extra days to spend driving across the country or flying around the world just to get to your location, you'll want to either opt for a closer vacation spot or a stay-cation.
Staycation
Travel-based vacations can be super fun and invigorating, but they can also take a lot of planning and energy to execute. If you're wanting something a little more relaxing, or if you maybe don't have the time to travel somewhere, a staycation can prove relaxing and rejuvenating. A staycation can consist of anything from taking day trips to local spots, booking a stay at a nearby spa, or turning off the phone and not leaving your own house.
If you live within a couple hours of a grand hotel or a spa, it might be fun to book three or four days there and not leave the premises! Take advantage of the on-site massages, facials, pools, and dining. Feel fancy and charge it all to the room. Bring a book and spend hours by the pool reading and napping.
If you don't even want to leave the house, go for it! Spend a day the week before getting your house super clean, and then the day the staycation starts, plop down on your favorite sofa and go to town vegging! If you have an in-home pools or spa, this is the time to take advantage of it. Spend time by your own pool reading, or float around with a cocktail! Give yourself a pedicure and then stick those toes in the water. A staycation might also consist of binge-watching your favorite TV show. Don't feel lazy for not getting off the couch; this is your recouping time!