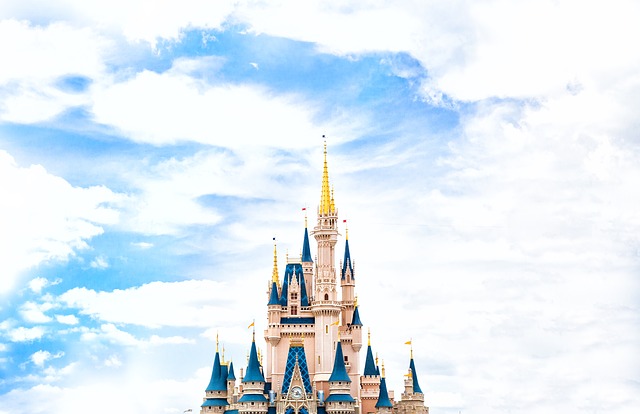 You finally found your true love. Now it's time for that fairytale wedding you've always dreamed about. And where better to have your wedding than at Disney World, America's living fairytale? For a glimpse, you can watch the new special, "Disney's Fairy Tale Weddings."
You love the idea, but a Disney World wedding? Seems impossible. Fear not! Planning a Disney World wedding, from reserving a Disney Limousine Service to designing a knockout reception and everything in between, isn't as scary as it first seems. So, hop in the carriage, read these six tips and create your very own "happily ever after."
1. Register for a Disney Wedding Account
Registering for an online account at the Disney Weddings website is the vital first step toward planning your special event. With a registered account, you get access to a host of options and a world of possibilities. View real-life weddings for inspiration, create your own inspiration board to help plan your special day and shop for Disney-themed stationery within your personal account.
2. Choose a Theme
Do you want a Cinderella or Snow White theme? How about any number of other Disney character themes? With an extra fee, your princess of choice will even show up your wedding.
3. Choose a Package
There are currently three wedding packages to choose from, each with its own special magic. The most popular and affordable is the Wishes Collection. Designed for up to four guests, the collection includes a bridal bouquet, violinist, Disney photographer and on-site wedding coordinator.
The Escape Collection includes a fresh bouquet, violinist, wedding coordinator and photographers as well as a Cake & Champagne celebration. Choose an artistic and creatively themed wedding cake – anything from playful to classic 2-tier style in a variety of tempting flavors. Up to 18 guests toast the happy couple with Fairy Tale Cuvée or nonalcoholic sparkling cider.
The Wishes Collection offers a truly customizable experience. A minimum of 18 guests is required. The package includes the services of a Disney Wedding Planner to help you plan the menu, entertainment, transportation, reception decor and menu. You'll also get a ceremony rehearsal and discounted rooms.
You can choose to have a public wedding with guests or a private wedding with just the two of you. Any package you choose will give you a wedding you'll remember for the rest of your lives.
4. Keep an Eye on the Budget
It's important to know how much you can spend and, as you plan, keep an eye on your budget. From selecting an Orlando limo service that takes you to your dream wedding to arranging a fairytale honeymoon, you'll need to carefully track costs.
A little extra spent on food or amenities here and there adds up fast. Rates vary widely depending on when you book your wedding. If you want a June wedding, be prepared to pay a hefty price. March, April, November and December are considered offseason and planning your wedding during one of those months can save hundreds of dollars.
The day of the week also has an effect on pricing. If at all possible, schedule your wedding between Monday and Thursday. Avoid a Friday or weekend wedding unless you're ready to pay more.
5. Meet Your End of the Bargain
There are specific requirements you must meet in order to get married at Disney World. For example, couples are required to stay at least two consecutive nights at one of the in-park resorts. Requirements vary by package and may change without notice. Make sure you know and are ready to meet the necessary requirements.
6. You Need a Marriage License
Disney Weddings supply a lot of what you need to get married, but even Disney can't hand out marriage licenses. That one's on you.