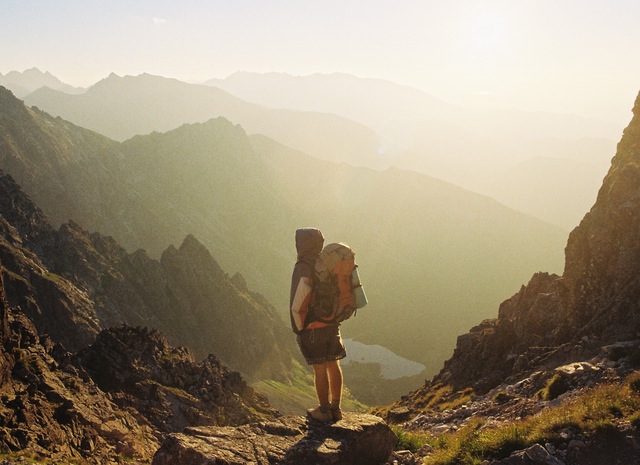 One thing that's absolutely for certain nowadays is that there are a lot of aspects of traveling that cost a great deal of money. People try to do everything that they can to cut down on expenses and save money while, at the same time, being able to enjoy the vacation that they've planned for themselves and/or their families.
Here are some great ways that you can save money on travel and still enjoy every bit of your vacation that you've planned.
Before you go: sell things online
While most of us with a regular job have a fixed income coming in every week, you could raise some more travel funds by selling unwanted items online. Instead of throwing away old items in the garage, you could put these online on sites like Ebay or Amazon. And if you have artistic flair then you might
be sitting on another side income that could fund your travel expenses. They are many ways you can sell art online that could boost your savings.
Avoid Chain Hotels
While staying at the more recognizable brand-name hotels may seem like a good idea because you know exactly what they have to offer, the truth is they don't really offer much value and there are actually better options available in the form of smaller budget-sized hotels. This means that instead of spending hundreds of dollars per night to stay somewhere, you could spend considerably less than this amount and still receive the same kind of treatment.
Think of Less Expensive Destinations
Instead of considering going to a destination that is popular, yet still expensive, such as Paris, consider a much less expensive alternative, such as Athens or Budapest.
Travel Out of Season
There are some seasons that are actually the best to visit particular locations; however, at the same time, it's also a good idea to visit those locations either before or after those seasons. This is because not only will the weather be nicer and the crowds will be practically non-existent, but the prices will be much lower as well!
Be Flexible with Your Flight Plans
Making even the smallest change in your overall flight plans can save you a huge amount of money in the long run. This is especially the case if you're purchasing tickets for your entire family. For instance, if you want to save yourself a good chunk of money in the range of hundreds of dollars, consider flying during the middle of the week instead of during the weekend.
Register for a Travel-Related Credit Card
These types of cards generally offer signup bonuses, allowing you to accumulate thousands of airline miles every year that you can cash in to fly anywhere that you wish to go, meaning you won't have to spend any extra money to purchase an actual airline ticket. In fact, many U.S.-branded carriers offer cards that give anywhere from 30,000 to 50,000 bonus miles whenever you make a single purchase using the card. That's the equivalent of one single round-trip economy-class ticket!
Go on Free Tours
In many major cities around the world, such as New York and Paris, you can take advantage of free tours, which will show you all of the main highlights of the cities themselves, as well as enabling you to learn about the cities' culture. In addition, you will also be able to meet all sorts of interesting people who can teach you so much more that the tour guides may not actually know!
Be Smart When Paying for Train Tickets
If you're thinking of going to Europe and traveling by train, it's important to note that train tickets there are typically up to 50% cheaper when you book two weeks or more in advance. Furthermore, it's also a good idea to consider a rail pass if you're going on a tour instead of traveling from one point to another. This is something that can save you hundreds of dollars, and it also allows you to book your train travel with a specific amount of rides or even a pre-set amount of time.
Use Coupons and Travel Discounts
A great way to save some extra money on your next vacation is to use travel coupons and discounts at websites that offer discounts on most online travel retailers. This is a great way to save big on expenses such as flights, accommodations and rental cars!