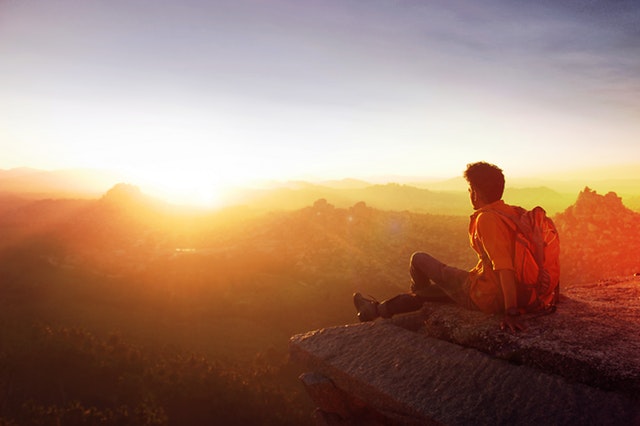 College offers students an excellent opportunity to tour the world. You can spend quality time when you travel the only challenge might be financial issues. Of course, you will not have enough time to embark on such long-distance trips and stay there for months once you join the workforce. So why not take advantage of this opportunity now that you are in college? In this post, you will learn from a statistics homework helper, how you can travel the world as a college student.
1. Start planning on time
College can be super demanding. There is no doubt about that. But you can still create enough time to sit quietly and make plans regarding your trip. Early planning will help you take the right decision on where to visit to have maximum fun and relaxation. It will also help you to plan and finish your academic tasks before the deadline for your trip.
Tips:
• Make a list of your favorite locations. Then gradually strike out the ones that don't fit into your budget and plan.
• List out activities you want to engage in and areas where you can find such events.
• Conduct online research about the place you plan to visit before embarking on your trip. Make friends with locals before traveling. You can get many of them online. They will provide information about the area that you may likely not find online.
• Plan your budget and list out things you have that will be useful to you when you travel to a new location. It will be a waste of resources to purchase something you already have when you should have just carried them along. However, the cost of transportation is also a factor to consider. The more the weight, the more you may likely spend when traveling by air.
• Start saving money even if you plan to move in a year time, start saving ten months or more, before. Write down your expenses both transportation cost, feeding and everything you need. It would serve as your motivating factor to save money.
2. Look for a job abroad
An ideal way to travel around the world is to secure a position in your country of interest. And you can do so before embarking on your trip. There are myriads of websites and businesses willing to accommodate you in exchange for some hours of work.
For instance, WWOOF is a site that seeks to introduce people to organic farming. You can apply to become a volunteer on this site. In exchange for your service on the farm, you will receive free meals and a roof over your head throughout your stay. For a college student on a tight budget, this is a welcome idea as you won't be breaking the bank to travel the world.
3. Start a freelancing job
If you are interested in financing your trip, then be ready to spend of your pocket. Remember those sponsoring your education, for example, your parents, might not have an interest in doing so for your traveling expenses. So you need to find a flexible job that will allow you to earn money without restricting your movement.
There are diverse freelance opportunities you can take advantage of. Most of them require high technical skills and knowledge, such as graphic design, web design, mobile app development, video animation and a couple of others. So you can start developing yourself early.
But if you don't have the technical skills to work as a freelancer, you can become a writer. You can go into academic writing, articles, social media posts, or e-books. Developing effective writing skills won't take long. You would need to write regularly and read wide so that your write-ups will be unique and more informative.
Tips for freelance jobs for college students:
• Graphic design
• Transcriptionist
• Web design
• Article writing
• E-book ghostwriter
• Video animator
• Article editing/proofreading
You can visit platforms like Upwork, Guru, and Iwriter and set up an impressive profile that will captivate clients. Add samples of your work and set up a competitive price that will stand you out from the crowd.
4. Join missionary trips
Most religious organizations or churches send people out on missionary trips. They often seek volunteers willing to embark on such trips. Missionary trips are awesome. They are fully funded and would expose you to other cultures and areas you have never been to before.
Missionary trips are movements that involve a group of persons. So you are not going to travel alone. But please ensure you share the same faith as the other missionaries. You should also understand the mission and be ready to work too. So ask questions about the do's and don'ts of the place you are visiting before embarking on the trip.
The leaders of the religious organization or church sponsoring the trip already know about them and would educate your group before letting them go.
Another thing you need to do when joining a missionary trip is to know the time the mission work would last. Of course, it would be catastrophic if you are still far away while the academic session in your school has started.
5. Seek volunteer opportunities abroad
Just like missionary trips, volunteer jobs overseas will also offer you great opportunity to travel abroad. Another impressive thing is you might spend little or nothing on your travel expenses. Everything, including your transportation cost, feeding and accommodation will most likely be catered for the organization. Your contribution is agreeing to work according to their laid down rules and ethics.
There are many volunteer opportunities or organizations out there. These include Red Cross, Peace Corp, ADRA, and World Vision. And according to an accounting homework helper, you can also check colleges. Most of them offer incredible volunteer opportunities too.
Conclusion
It is an excellent experience to travel to other countries and learn about their culture, food, and life. You will be more exposed and see life from a different perspective. As a college student, you have enough time on your hands to embark on long distance trips. And with these tips, you can travel around the world even on a tight budget.