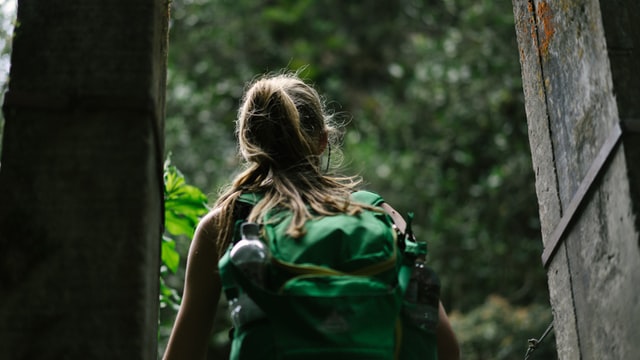 A water filter is one of the most important things to bring along with you when traveling. This is especially true if you plan on doing any outdoor adventures. However, knowing the right filter to get can make a difference. In this article, we will be going over some of the best types of water filters you should be looking at for traveling.
Best Types Of Water Filters for Traveling:
1. UV Filters
One of the best and most popular types of water filters that you will find being marketed at travelers and campers would be UV filters. These filters use UV light to kill off bacteria and parasites. These filters are very convenient to use while traveling because they are extremely portable. The majority of them come in a pen shape. This is true of the SteriPEN which is the original device to the market. This device in particular ha been tested by various labs throughout the USA and Canada and been found to meet the requirements set forth by the Environmental Protection Agency. Therefore, they can be extremely compact and easy to bring virtually anywhere. You simply take the device out and place it in water and allow it to do its work. Typically, they only take under a minute to purify the water so it's safe to drink. You can also find these filters available in other forms. For instance, you can find bottles that will filter water for you. With bottle filters, you will even be able to filter out sediment in case you are getting water from a source with sediment you want to filter.
2. Carbon Filters
Another good option would be carbon filters. These are the filters you will typically find available for at-home use. However, you can find them specifically designed for and targeted for travelers. These filters can be both lightweight and portable. However, they will generally be larger than a UV filter because these filters typically have multi-staged filtration. Therefore, you will have different segments of the device that the water must be filtered and passed through. Carbon filters and multi-staged filters are going to deliver the best results because they are capable of filtering out particles as little as .1 microns. Likewise, they are typically effective at filtering out heavy metals which you wouldn't normally be able to get from other filtration methods geared towards travelers.
Main Considerations When Choosing:
1. Filtration Capacity and Speed
These are two of the primary things that you should be considering when buying a filtration device for traveling. After all, you will want it to filter a sufficient amount of water for your needs. Likewise, you want it to filter the water quickly enough. Some filtration devices will be inherently quicker than others and some will be able to filter out more water at a time.
2. Portability and Convenience
Several other factors you want to consider would be the portability and convenience of the different options. This is sometimes a tradeoff, as the smaller a filter gets, the less effective it may become. There are reasons that people install water filters under their sinks or in their basements, because they make room for large purification elements.
However, advancements in technology have made for very good purifiers to be able to fit in a hand-held device. For some, a bottle can be a very convenient option for traveling because it comes in a ready to drink container. Whereas, for others who are getting it for multiple people at a time, a bottle might not necessarily be practical nor convenient, for these people they may want portable reverse osmosis machines or a gravity water filter, which contains a moderately sized filter along with plastic bladders that can be folded and stored easily.
As you can tell, there are different options you can choose from when you are buying a filtration device meant for a traveler. By using the different tips and criteria above, you should be able to find the one that offers the best value for the money.