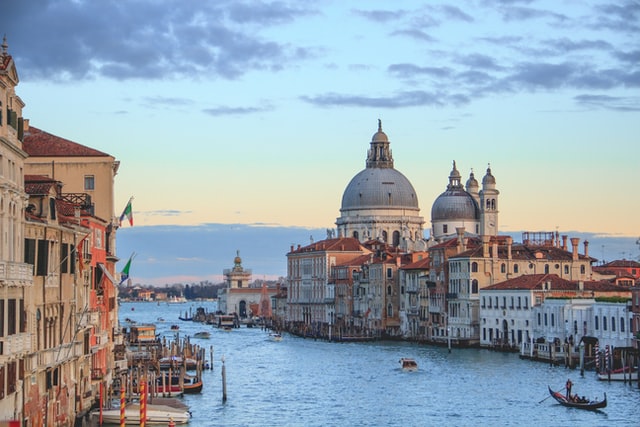 With countries across the world closing their borders and entering lockdown, it's safe to say the past year hasn't been the best for travelling. However, it looks like a lot of people are gearing up to travel whenever they're next allowed to. Take a look at some of our top European picks to get some inspiration for your next trip.
Venice, Italy
Tour operator, Jules Verne, conducted a survey earlier this year to gauge the future of travel. It revealed 46% of correspondents were planning on going to Europe in the next 18 months, with Italy taking the top spot. It isn't hard to understand why. Italy's culture is as rich as its cuisine, alongside some absolutely stunning scenery. There is so much to discover there, it may be a struggle to pick where to start. Italy group tours let you take in so much of the gorgeous country. Make sure it includes Venice.
Colmar, France
The second most popular European destination was France. One third of people said they were hoping to get travelling again by next spring, and another third were keen to go by the end of the year. If you're hoping to squeeze in a trip before 2021, you should consider Colmar, France. It's glorious any time of year, but particularly magical at Christmas. Its lights will take your breath away, and the Christmas markets are delightfully enchanting.
Athens, Greece
In third place came Greece, which is unsurprising as there is something to suit everyone there. From soaking in the views by the beach to tasting delicious food or discovering history – there are so many reasons why it's one of the ultimate holiday destinations. Athens is a perfect blend of history and cultural chic. If you're craving the ocean, make the trip down the Attica peninsula. One visit to Greece and you'll already be planning your next.
Barcelona, Spain
Finally, the fourth most popular European destination was Spain. Some people say Barcelona is their favourite city in the world. You should discover why for yourself. It's easy to spend a day walking around and taking in all the amazing architecture. Not one person said they wouldn't travel again so there is plenty of hope for your holiday in the future.
The past year has been impossibly difficult, so you're well within your rights to book a holiday and give yourself something to look forward to. Where would you like to travel to in 2021?