(trending events in UAE this "winter")
In so many parts of the world, when summer comes to an end, we put away our travel fun and prepare for the end of the year holidays. Now is the time to make reservations and to check the airline baggage allowance, to ensure you travel where you want to when you want to. But in places like Dubai, the fun continues. The temperatures in the later months of the year are a delightful change for those of us who live in cooler climates. If you are lucky to book a ticket and nice hotel in this magnificent city, and interested in different culture and part of the world – try to catch some inspiration in following rows!
Do not put your luggage just yet! From now until the end of the year there are many wonderful adventures and experience waiting for you.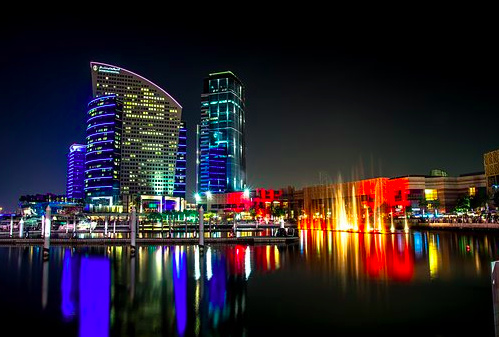 Dubai
Dubai is one of the most beautiful cities in the world. It is a wonderful place to raise a family and to launch a career. While Dubai is very selective about who is allowed to take residence there, visitors and residents alike enjoy the rich and lively lifestyle that was created in this paradise.
Fun Events For Mothers in Dubai
It is always a treat to experience something new and exciting in or near your home. Below you will find such events that you can add to your itinerary before the year ends. When you are traveling with family, take a spare afternoon – have fun and relax all alone or with girlfriends!
Dubai Marina On-Yacht Cruise & Tasting
Join the party! Whether you want to socialize and make new friends, network, or just enjoy some wonderful food while aboard a beautiful yacht, this event is for you. If you are new to Dubai or if you have lived here for a long time, you will enjoy this event.
Caterers from around the world will prepare succulent dishes for you to taste. This is like traveling the world without leaving home. Men and women are welcome. Book your seat soon.
Candlelit Yin & Yoga Nidra
Friday, November 17, 2017, at 7:00 PM – 9:00 PM
If you want to be happy, you must be healthy. This is an experience you will want to repeat again and again. Release any stress that is holding you back. Put your body, mind, and soul in balance.
Candlelight will soften the room as we enter a 2 Hour Yin Yoga practice, where we will support and encourage our bodies to open up using props, traditional for Yin (bolsters, blocks, and belts) as well as our breath. Each posture will be held for 3-5 minutes as we release physical stiffness and ease blockages within the subtle body. Our practice will finish with a well-deserved Yoga Nidra, also known as "Divine Sleep" – where you will be guided into a deep and nourishing state of relaxation. This event is not advised for women in their first trimester of pregnancy.
Dinner In The Sky!
This is the world's most unique dining experience. Whether you are having dinner with your family or business clients, this is the event for you. It is often sold out, so make reservations now.
While suspended in the air (with the use of a crane) with fog clouds under your feet to block the view of Dubai roads (for comfort) you will enjoy delicious food in a breathtakingly beautiful setting. (you will be harnessed in your seats for safety) You see the sites of the city from well above them. This is something you will never forget.
Forbes has put this restaurant on the list of the top 10 most unusual restaurants. Breakfast, lunch, dinner, or tea meals are available.
The food is world class and the experience is breathtaking.
All in all this article is here to show that all ladies should enjoy more and give themselves a good quality time – while travelling, going shopping, exploring new cities and continents, planning manifestations or enjoying with their family.
Author Bio
Wendy Dessler
Wendy is a super-connector with Outreachmama who helps businesses find their audience online through outreach, partnerships, and networking. She frequently writes about the latest advancements in digital marketing and focuses her efforts on developing customized blogger outreach plans depending on the industry and competition.