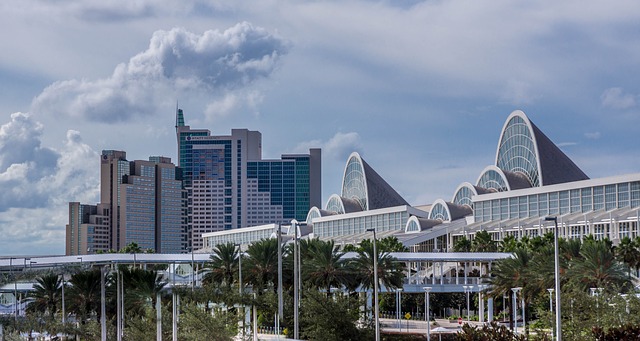 Orlando is often ranked among or at the top of lists ranking the most-visited destinations in the country. In 2019, it was No. 1, with 75 million visitors, many of who come to enjoy the famous theme parks like Disney World and Universal Studios. But this central Florida city goes well beyond those amusements, with all sorts of things to see and do. In fact, you might find yourself browsing the Orlando houses for sale so that you can take advantage of them all year round.
Kennedy Space Center
The primary launch center for human space flights, the Kennedy Space Center offers public tours and the chance to discover what it's like to be an astronaut. You'll learn all about the country's history of space travel in fascinating, interactive ways, such as the Shuttle Launch Experience flight simulator that will launch you into the stratosphere. You can also train with an astronaut, getting ready for those g-forces, and even take a mock adventure to the International Space Station.
Indoor Skydiving
If you're in need of even bigger thrills, iFly offers the chance to experience jumping out of a plane without actually free-falling through the sky. You'll enter a vertical wind tunnel that provides the free-fall conditions you'd get from skydiving, but safely indoors. It's something everyone from kids as young as three years old to those who've reached their 100th birthday or even beyond can do for the rush of a lifetime.
Take in a 360-Degree View from The Wheel at ICON Park
The best place to get a bird's-eye view of the city and beyond is from the 400-foot-tall observation wheel at ICON Park. Located in the heart of Orlando, it's not like a typical Ferris wheel as passengers stand in a glass enclosure to gaze out at the cityscape from the peak. On a clear day, you can see as far as Cape Canaveral.
Get Up Close to Gators at Gatorland
Florida is famous for its gators, and Gatorland is a great place to get a safe, up-close look at its oldest residents. Referred to as the "Alligator Capital of the World," it's located just a short drive out of the city and includes reptile shows, a splash park, and even a zip line ride that will bring you over the park so that you see the alligator marsh from above. Visitors can also take part in experiences like becoming a trainer for a day, wrestling, and more.
Visit Lake Eola Park
Lake Eola Park is an ideal place for a picnic, feed the swans, take a walk along the trails, and enjoy all sorts of activities and events throughout the year. The 43-acre recreational area hosts a Sunday farmer's market with live music and a beer/wine garden too.
Orlando Museum of Art
There's lots of art to explore in Orlando, and the Orlando Museum of Art is the region's leading cultural institution, making it a must-visit for art enthusiasts. It presents a rotation series of temporary exhibitions along with a permanent collection that spans from ancient to contemporary, including everything from pottery and textiles from Africa to magnificent American paintings and mixed media pieces.