Cruises are a popular way to enjoy a relaxing vacation in a variety of different locations around the world. Instead of spending your vacation in one place, you can travel to multiple places, whilst staying on board a luxury boat with every modern convenience you could possibly need.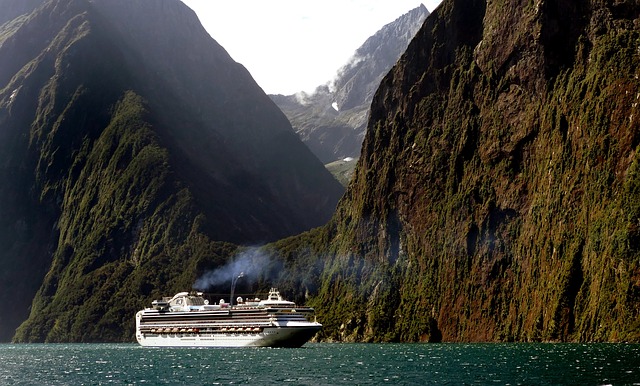 A luxury Caribbean cruise remains a draw for people living in the U.S. and Canada, but don't overlook the merits of touring the Norwegian Fjords or Mediterranean. Wherever there is water and fabulous scenery, a cruise vacation is on the cards, so to help you decide whether cruising is for you, here are some things you should know.
Cruise Ships are Huge
Cruise ships are massive. Until you have been on one of the larger ships, it is difficult to comprehend quite how large they are. You can quite easily get lost on a larger cruise ship, as they have multiple decks, large public spaces, shops, entertainment, and living accommodation areas. Think of a cruise ship as a vast hotel complex and you will have some idea of how big they are.
Adhere to the On-Shore Timetable
Part of the fun of going on a cruise vacation is that you can spend time on-shore, visiting various attractions and exploring whatever island your cruise ship has stopped at. On-shore excursions are optional, but you should take advantage of at least one or two during your trip.
However, what you need to remember is that excursions on-shore are run to very strict timetables and if you are not back on board when the ship is ready to leave, you will be left behind. Since many destinations are exceptionally busy on cruise ship days, it makes sense to leave plenty of time to get back to the ship. Don't forget about the time, no matter how wonderful the local boutiques are.
Cruising is a Cashless Society
You won't need cash on board your cruise ship, as most operate a cashless system whereby any purchases you make are charged to your room key and settled on account. Food, drinks, etc., are all provided around the clock from a multitude of different outlets, so you need never go hungry or thirsty while on board. If you do need any cash, for example for an excursion on-shore, you will find ATMs on board, usually in public areas.
Boredom is Optional
It is impossible to be stuck for something to do on a cruise ship. You are free to spend the duration of your vacation lying on a sun bed, reading a novel, and soaking up the sun, but with so much to do on board you will be spoilt for choice. Larger cruise ships have gyms, climbing walls, swimming pools, running tracks, cinemas, casinos, libraries, and children's play centers. The whole point of a cruise ship is that you are kept entertained for the duration of your trip, so you definitely won't be bored on-board.
Are you fed up with your regular vacation? If so, go cruising this year – you won't regret it!