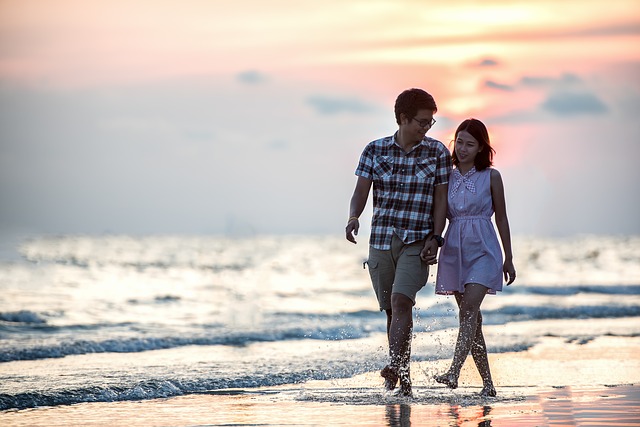 Deciding to get married can be the easy part. Once that decision is made, a million other decisions must be made as well. Where will the wedding be? Who will be on the guest list? Does the bride want to walk down the aisle with her father or go it alone? Will there be an open bar, a cash bar, or some hybrid of the two? Should the ceremony be religious or secular? Another big decision must me made about what happens after the marriage, and we're not talking about having kids and buying a house. Most couples want to go on a honeymoon, and there are a ton of different ways to do that. In movies and TV shows, couples run through a crowd of cheering people throwing rice at them, then hop into a car with "JUST MARRIED" on the back windshield, heading straight for the airport and a dream honeymoon in Italy or Paris. In real life, the honeymoon can happen weeks, months, or even years after the couple says their marriage vows.
Picking a good time
Weddings aren't cheap, and neither is travel. A wedding can easily cost twenty, thirty, or even fifty thousand dollars, and most couples aren't going to have a lot of money left over after paying for a preacher, a live band, a caterer, and everything else that goes into making sure they can throw a great party that celebrates their love. Some couples receive help from family members, which is great, but that doesn't mean they'll be able to foot the bill for a romantic trip to New York City. When you add in jobs and the fact that not everyone gets paid time off, sometimes delaying the honeymoon makes perfect sense. Other couples may elect to take a quick weekend getaway to the family cabin on the lake, then plan for a more elaborate trip on their one-year anniversary.
One way around the honeymoon question? A destination wedding. It's a nice way of killing two birds with one stone. Instead of getting married in Boston and flying to San Diego for the honeymoon, just take one big San Diego vacation with your spouse and members of the wedding party. Destination weddings aren't usually cheap, but they can be worth it if you don't mind celebrating with just five or ten people you really care about instead of fifty or one hundred wedding guests, some of whom you may barely know.
Pick your place
Whenever you take your honeymoon, make sure it's a place you and your intended both find romantic. "Romantic" doesn't necessarily have to mean floating on a gondola down a canal in Venice. Some people find climbing a mountain with their spouse to be incredibly romantic. You can go someplace familiar or someplace brand new; it's completely up to you. Make sure you don't pick a place with any bad or uncomfortable associations, though. For instance, if your spouse-to-be wants to visit Florida because "my last wife and I went there all the time," then that's a possible issue. One person can't make the decision alone; it has to be a mutual effort to find a destination that makes both of you excited.