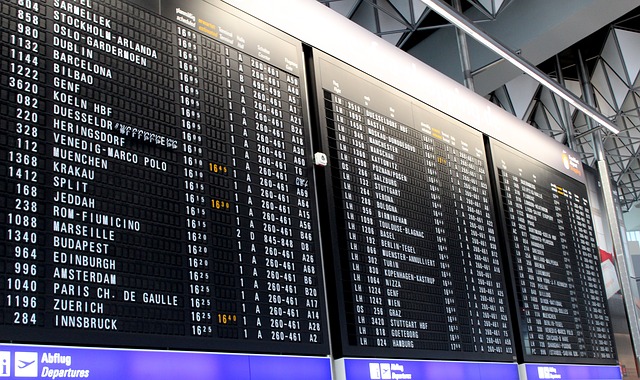 As exciting as travel is, it can also be expensive, especially considering the average cost of a round-trip domestic ticket is well over $300. You'll probably need to spend even more if you're traveling internationally or if you want to book a seat in a higher travel class instead of economy.
How can you get the best deals when you book your airline tickets? We've got you covered with the best places to find cheap airline tickets, along with tips on finding tickets for less.
Airfare Search Sites
There's no shortage of airfare search sites out there that can sort through the best deals from all the different carriers for you. Some of the best options include:
– Kayak
– Hipmunk
– Airfare Watchdog
– Hotwire
– Expedia
Each airfare search site is a bit different in terms of layout and features, which means it's a good idea to check out several of them to decide on a favorite. Once you do, make that your starting point in your search for cheap tickets.
Hidden-City Searches
If you haven't heard of hidden-city searches, they can be an excellent way to save money on your flight. Sometimes it's more expensive to book a flight with a layover in your destination city, instead of making your destination city the end point. Here's an example of how this can work:
– You search for flights from Los Angeles to Phoenix, and the cheapest option is $400.
– You go on a search tool that shows hidden-city tickets, such as Skiplagged. It shows you that there's a $300 ticket available from Los Angeles to Seattle, with a stop in Phoenix along the way.
– You book the Los Angles-Phoenix-Seattle ticket and simply stay in Phoenix instead of taking the connecting flight to Seattle.
Hidden-city tickets won't always be cheaper, but they sometimes are, and it's worth a look.
One-Way Tickets
Sometimes the simplest and best way to find deals is to go on each airline's site and plug in your travel dates. Here's an easy way to keep your ticket costs down, though – instead of booking a round-trip ticket through a single carrier, see if you could save money by booking two one-way tickets with two different carriers.
Tips for Finding the Best Airline Ticket Deals
Now that you know where to look, here are a couple other tips on shopping for airfare.
Start shopping well in advance. For domestic flights, try to start looking at least two to three months before your travel dates. For international flights, aim for at least six to nine months ahead of time. You may also want to set up travel alerts to notify you of any price drops on your desired route.
When you see a good deal, jump on it immediately, because it probably won't last long. If you're short on cash, have your credit card ready. Title loans are another convenient option if you need some money right away, as long as you pay the loan off promptly to avoid paying too much in interest.
Learning the ins and outs of airfare deals can take some time. Fortunately, once you've done it a couple times, it becomes second nature and you'll have an easy time saving money on your airfare.