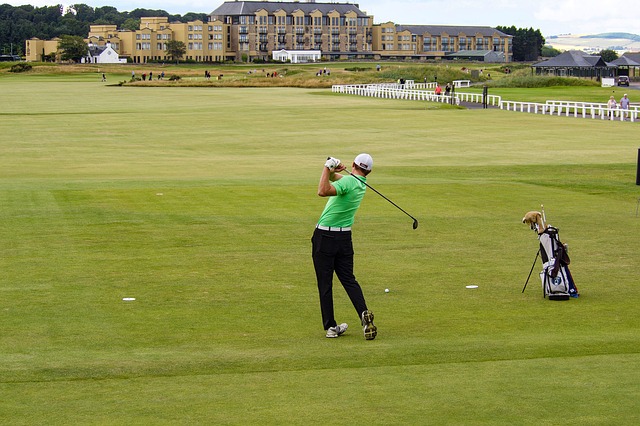 Whether you're a beginner or expert golfer, here's a summary of the top destinations for a golf Holiday in Europe. These spots are great because they not only offer some of the best all inclusive golf resorts, but offer a diversity of playing levels, challenge, styles (traditional links or modern style), and amazing scenery that in itself, is enough to appreciate – especially after a long, tough game.
What's even better is that these places also offer the best of these regions' sights, cultures, activities, foods and wines, entertainment and more. No doubt, these regions will guarantee you an unforgettable golf holiday!
1) Scotland & Ireland
The best of all of Europe's golf experiences begins where the whole game began – in Scotland, the celebrated home of golf. All along its coastline and between, Scotland offers all kinds of courses for beginners, intermediates and experts. From link style courses to newer style courses, the prestige and spirit of golf bleeds through its grass.
Ireland with its vast landscapes of rolling hills is also a popular golf destination. Championship courses as well as links courses are available for golfing – but nothing matches the brilliant scenery available only in the Emerald Isle. Visit ancient castles, ruins and picturesque Irish towns and pubs when you're visiting.
2) Wales & England
Wales and England are no doubt destinations that offer golf at its classiest – and have been doing so for hundreds of years. Wales offers a smaller countryside-link style golf experience.
England offers a taste of golf fit for royalty, for lords, earls and noblemen – and is a great experience for today's golfer.
3) Alsace, Bordeaux & Provence Regions in France
In Alsace, Bordeaux and Provence in France, you'll find three of the top wine regions in the world. These areas are every wine lover's most coveted destinations – but are also the perfect regions in Europe to get the best of the luxuries of life: golf, wine and exquisite French cuisine. Visit internationally rated restaurants, castles and chateaux littered throughout France's massive green countryside and play golf in style.
France is home to more than 500 golf courses, the most in any country in Europe, 12 of which are often included in Europe's Top 50 courses. Visit the Bordeaux and Biarritz region for the best of French seaside golf, small villages and old style luxurious 5-star beaches, hotels and resorts. Cannes and Monte Carlo are also just a train ride away.
4) Costa del Sol in Andalucia, Spain
Also known as "Costa del Golf," or the Golf Coast, this area is a favorite for Europeans looking for a golf getaway. Normally known as Costa del Sol in southern Spain in Andalucia, it has the highest number or concentration of top notch, world-class golf courses in the world.
With just over 60 golf courses concentrated in the small area nestled on the Mediterranean coast surrounded by breathtaking scenery and a multitude of activities, there's no wonder Europeans have been coming here for years and years. In Andalucia, you can see flamenco dancing, try rich Spanish wines, and sample great food of the tapas restaurants and bars.
5) Eastern Europe: Czech Republic, Russia, Poland and Slovakia
Where the Iron Curtain once dominated in these eastern European countries, these former Eastern Bloc regions have regained their color and vibrancy amid independence and freedom. The grass has begun to grow and so too, have the golf courses. Known as the "Iron Curtain Golf Trail," these regions offer a new kind of golf trying to establish itself nearby its ancient St. Andrews-like neighbors.
Like many golf courses in China, few locals play the sport and often look on in interest at visitors or travelers sporting their golf clubs through train stations. At present, however, many locals are beginning to learn how to play and develop this industry in their countries.