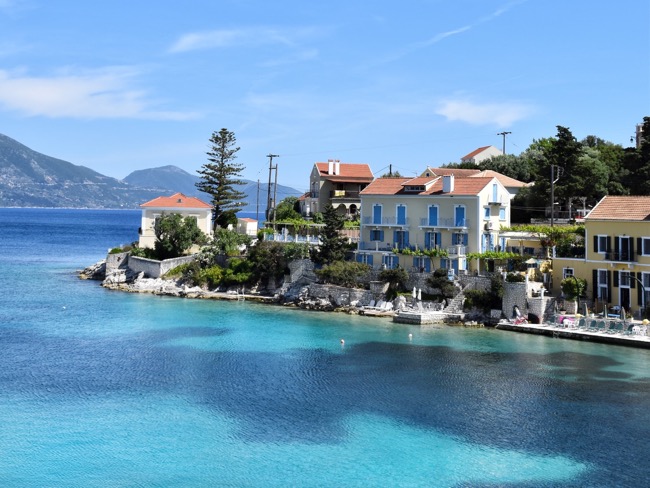 There's light at the end of the Covid-19 tunnel: warm, bright sunshine as you sip pineapple juice and sunbathe by the sea. Vaccinations are currently rolling out across the world, and with each vaccination administered it feels like we're moving one step closer to being able to travel freely again. Blissful beaches, winding old town streets, cosmopolitan cities – they're all ready and waiting for safe exploration when the vaccines allow.
In the meantime, there are popular tourist destinations that are welcoming visitors who can show proof of negative Covid tests. So head for Covid-19 testing in London, Manchester, Edinburgh, or whichever city you're based in, and get ready to explore these destinations with the lowest Covid rates and best safety regulations (when travelling restrictions allow of course). These destinations have the safety of their guests and their locals as their top priority, so go forth and travel happily in the knowledge that your experience will be safe, hygienic and enjoyable.
Greece
Greece is one of Europe's most popular tourist destinations. It offers the golden triad of travel – sun, sea and sand – plus an amazing sense of history and culture. The local cuisine is second to none, the pink-hued sunsets are Instagram-ready, and there is an island or city for every type of traveller.
Greece's handling of Covid-19 was done efficiently and successfully. Its infection rate is currently 1306 per 100,000 people, making it one of the safest tourist destinations for 2021. Curfews are currently coming into and out of play, but these should lessen and hopefully disappear as more and more people are vaccinated.
Madeira, Portugal
Anyone flying into Madeira needs to have a negative Covid-19 test from less than 72 hours before arrival, or they can take a test once upon landing at the airport. After that, you're free to enjoy the beautiful landscapes and greenery that Madeira is famous for. Explore the lush hillsides along its walking, hiking and trekking paths, relax with a round of golf, or take in the stunning scenery from the heights of a cable car.
Keep an eye out for hotels which promote the 'Safe and Clean' label, which means they offer the highest standard of cleanliest available. For extra peace of mind, travellers can take out Covid-19 insurance designed especially for travel to Portugal.
Tahiti, French Polynesia
If going tropical is the only way you'll be able to truly relax and recover from these difficult recent months, head to stunning Tahiti in French Polynesia. The bright blue sea matched only by the even brighter blue sky, the white beaches, the lush greenery – it's dream holiday territory.
They have strict Covid-19 safety measures in place, including proof of a negative test taken within three days prior to arrival and a second test that must be taken four days after arriving on the island (provided upon arrival at the airport). They also have clear instructions regarding the use of masks for holidaymakers.
These are just a few examples of low risk, high safety tourist destinations for 2021. It's impossible to think about planning a trip without having Covid safety concerns, but popular holiday destinations across the board are doing all that they can to ensure the safety of their locals and their guests. So get ready to grab your mask, have your passport and negative Covid test in hand, and look forward to exploring, relaxing and making memories on holiday once again.