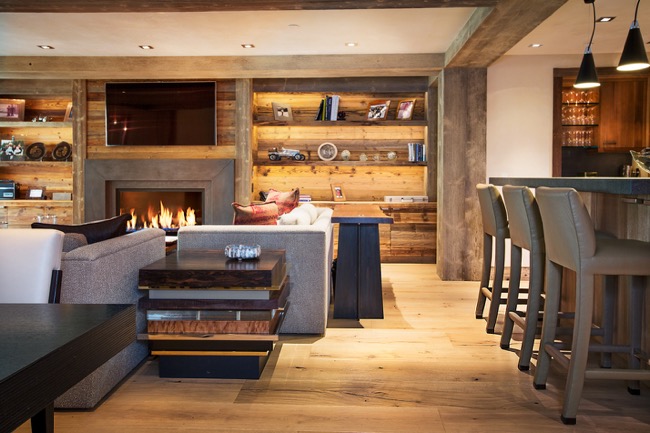 The hotel industry goes above and beyond to cater to their guests, Many hoteliers make it a point to offer guests all the comforts and amenities they expect from home. It can be hard to make a comfortable, efficient space for guests that is also easy to maintain. High-traffic areas like hotels can take a beating. While guests may not take the same care at home, they still want their hotel rooms and common areas to feel comfortable. Engineered wood flooring is installed in these hotel to meet your needs.
Following are the four Reasons Engineered wood is widely used for hotel flooring.
Durable
There is no way to predict what shoes your guests will wear when they visit hotels. Wooden flooring stands out with commercial wear still keeping its shine.
Prefinished and engineered wood floors are incredibly durable. They resist scratches and scuffs even from commercial foot traffic. Acrylic infusion helps to create a durable, long-lasting finish on the floor's surface making it a great choice for hotels to use this for flooring.
Engineered wood floors can be installed and used anytime, unlike unfinished solid wood floors. There is no need of sanding or off-gas VOCs. Engineered floors have a durable surface that can withstand any type of installation.
You can be sure that no matter what finish you choose, the material will look the same as when installed.
Stable
Although solid wood floors are beautiful, they can be challenging to use in commercial settings like hotels. These floors are susceptible to water, humidity, swelling, contracting, and shrinkage over time.
Engineered wood floors have multiple layers of material that run in different directions and are topped with a hardwood veneer. Because the base is made of layers, it can be installed and used in high-humidity locations without warping or swelling.
There is no need to worry about the damage that permanent can be done to your floor if guests spill water or fail to notify housecleaning staff after the puddle has sat several hours.
Low Maintenance
It's essential factors for hotel to consider that the flooring you choose for your hotel is easy to maintain due to heavy foot traffic. To keep your engineered wood floors looking their best, you only need to sweep and mop. It does not require expensive and time-consuming waxing and buffing.
They are durable enough to last years without any upkeep. Spills and stains can be easily removed from the surface, unlike tile grout or carpeting, which can take a lot of effort to remove.
Engineered wood flooring can easily be cleaned in the lobby and guest rooms. It is easy to maintain and can last longer than other flooring options.
Style and Appearance
A hotel must look stylish and professional at all times. Engineered wood flooring can match or complement almost any style of architecture and design.
It doesn't matter if you have a modern hotel or rustic lodge; an engineered wood flooring can be installed to enhance your rooms and give your guests the experience they want.
Engineered hardwood can be found in many colors, styles and finishes as solid hardwood but has unsurpassed durability. You have many options, including ash, walnut, ash and handcrafted hardwood patterns. This makes it easy to match your hotel's design.
Always find the best flooring for your hotel:
There are many options for hotel flooring today. Engineered hardwoods offer the best of both worlds: the beauty and elegance of natural hardwood combined with the maintenance-free care and durability you need in a high-traffic area like a hotel.