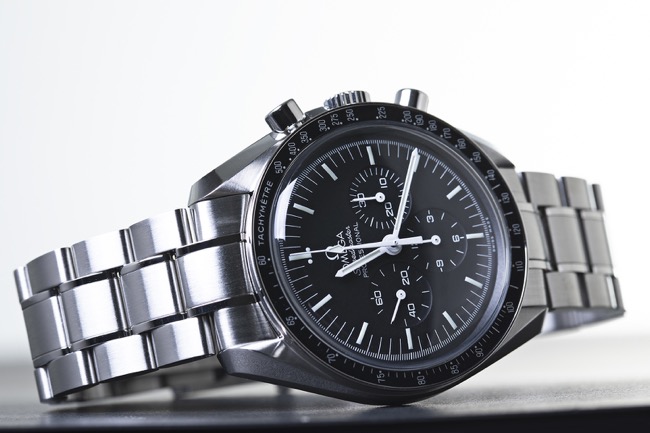 When it comes to travelling and keeping time, Omega watches are a force to reckon with. Omega has proven time and again that their time pieces are very reliable. No matter the terrain, they have got you covered. Omega watches since time immemorial have been known to be able to sustain even the harshest of outdoor conditions. Such as Omega Seamaster in the ocean and the Speedmaster used in outer space just to name a few. Travelling always requires planning ahead. Planning may include different aspects such as differing time zones, language barriers, air or rail travel. All the above requires accurate and efficient timing. Omega watches ensures that you get limited to no restrictions whatsoever when you are out travelling.
Resistance
Omega is ranked quite high when it comes to watches that have a high tolerance to resistance. If you have ever been to an Omega watch shop, you will come to realize that nearly all of their time pieces are resistant to shock or vibrations of up to 5000g. Some of these vibrations are normally caused by daily tasks. Be it while showering, swimming or having been rained on, the Omega Seamaster can withstand a water depth of up to 300m which is equivalent to 1000 feet. In short in matters related to vacationing in wet areas, consider yourself sorted without having to part with your watch once you hit the waters. Watches have a tendency of losing or gaining time after being left close to magnetic objects for a long period of time. In order for the time piece to gain back its accurate timing, it needs to be demagnetized by authorized technicians. Omega watches came up with a brilliant one of a kind masterpiece called The Seamaster Aqua Terra. It comes in a Co-Axial calibre or mechanical movement that is completely resistant to magnetic fields. This means that the wearer will never loose time while travelling. All the above resistance capabilities make it an all rounded watch suited for any traveller.
Time Zone Functionality
Having a watch that can handle multiple time zones is always an added plus. The Omega brand has also upped its game in this current modern watch necessity feature. Omega Planet GMT Automatic Watch is its name. Encased in a titanium case with bi-directional rotating bezel made of titanium, it oozes of endurance and protection. A 60 hour power reserve plus automatic movement is what it is comprised of. Local time which can be read by the central hands, home time is located on the red GMT hand and finally the third time zone is by spinning or rotating the bezel. All the above makes the watch capable of displaying 3 time-zones.
Illumination
Super-luminova is the glow in the dark capability that nearly all omegas have. This means that one can easily tell time no matter how dark the night is. This therefore makes it much easier for all outdoor uses in case you find yourself in the dark.
Sophistication
When it comes to wearing a watch that oozes class and sophistication, the Omega does not fail. Everybody knows that a good wristwatch reflects the kind of character that the user has hence choosing wisely what to don around the wrist is of utmost importance. Omega has been known to come up with exemplary timepieces that draw all kinds of people to it such as athletes, adventurers, sportsmen and even astronauts. Luxurious and active are the two main traits that Omega has mastered over the years.
For a watch to be chosen by professionals to assist in handling of timekeeping of every major sporting international event, it clearly depicts of an image of a successful and accurate all rounded timepiece. To the point that the Omega got to be worn in space shows that indeed it was made for all kinds of extreme conditions for anybody who likes to travel. Be it outside the country or in space.
In conclusion, when it comes to watches and travelling, there are a lot of varieties to choose from but Omega however will always stand out due to its endless positive references and reliability. To a point that even movie stars choose to wear it while shooting movies clearly shows that it is a darling of many. Needless to say that you will be spoilt for choice once you are shown the numerous choices that one has to pick from the Omega watch selection.