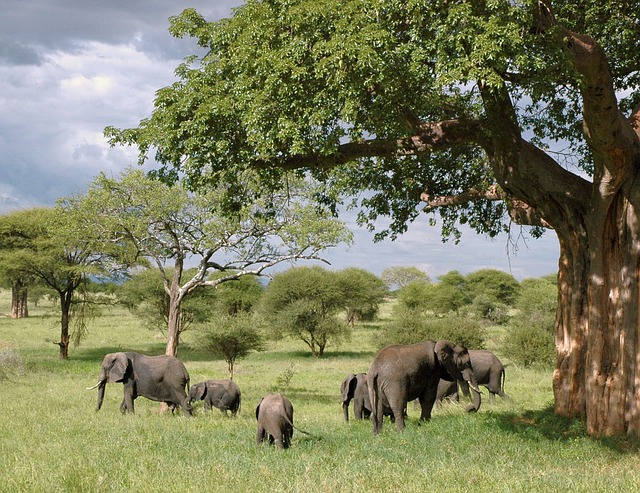 You've done your preliminary research, read travel guides and have decided to go on an African safari for your next vacation. Here's where the real fun starts.
African safaris are a memorable experience and can be visited all year round. However, the best time to visit an African safari is during winter due to the diversity, ease and convenience it has to offer.
If you're wondering when to go on an African safari, here are a few reasons why you should visit during the winter.
 
A Peaceful and Serene Experience
 
The primary reason why you should opt for a winter African safari experience is because winter time is an off-peak season, meaning there won't be as many tourists. This essentially means that the lodges and safaris wont all be occupied, compared to the summer time when there would be people everywhere. The pricing tier during winters is also reduced, so you get excellent value for money.
 
The Weather Will Be Perfect
Although the word "winter" make ring alarm bells for some, you don't need to concern yourself over what the weather will be doing it you go on a winter safari.
Summer can be extremely hot and will impact your experience, as you may feel too uncomfortable. In contrast, winter is dry and mild. The mornings and evenings are comparatively cooler which impacts both you as a tourist and the animals. You'll likely see more wildlife in the winter as they won't be hugging the shade.
However, the weather can still be temperamental so you should keep an eye on the forecast and pack strategically. African climate tends to change in an instant, thus you need to be prepared for it.
Pair Your Safari Experience with Other Local Activities
Winters in Africa are rich due to the cultural festivals taking place during that time including Franschhoek Literary Festival and Grahamstown National Arts Festival. Instead of booking a one-off safari, why not book a complete 8 day excursion? You could for example go on this Tazania lodge safari holiday which will enable you to explore multiple national parks, conservation areas and the Ngorongoro crater!
If you don't feel like venturing out, opt for a warm evening with a decadent glass of Cabernet Sauvignon by a bonfire.
You'll Experience Interesting Wildlife
When the terrain is dry during summer, a large portion of African wildlife will have to travel to find water. This means that you may not see as many animals as you would have hoped. However, winter is a lot less dry and surface water can easily be found.
Furthermore, in winter you will be able to look out for wildebeest's migrating, good birding and turtle hatching by the Indian Ocean.
 
In some regions of Africa, low temperatures have a unique effect. For instance, during winters a distinct aardvark change is observed during the day. While nobody is actually aware of why the change takes place, it is believed that it is due to changes in activity of food sources. Many tourists visit African safaris to experience this funny creature.
If you are planning an African safari adventure, then winter is the perfect time for you. The cool weather, less crowded public places and great game watching makes it ideal for all tourists desiring a memorable vacation. The country offers beauty, diversity and nature at its best making it your dream holiday destination.