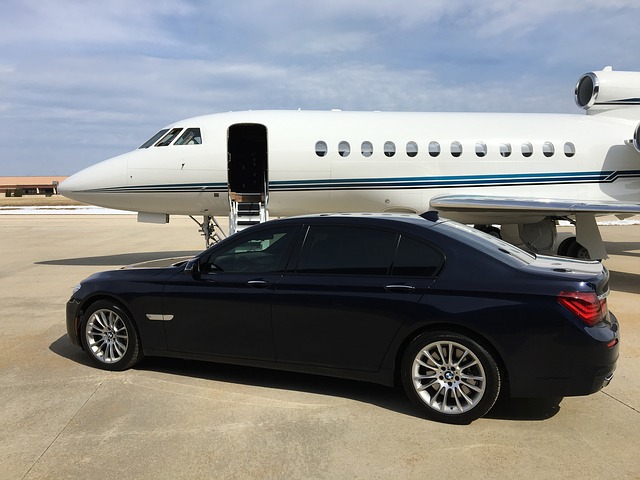 Are private jets for CEOs and executives only?
A common perception is that a private jet costs at least three times more money than flying through commercial airlines. Therefore, only businessmen and corporate executives should use private jets for travelling.
Various commercial airlines now offer separate compartments, lounges and suites for people who want to maintain optimum privacy during their flight. Even if a commercial airline provides you luxury and convenience, you will still miss the many benefits of private jets which include time flexibility, personalised services and customised trip planning.
Would travelling by private jets for a vacation be expensive? The cost of travelling by private jet is comparatively lower than travelling by commercial planes, especially if you consider the benefits of both. However, if you are still worried about the costs of flyingin a private jet, you can get a membership program that suits your travelling needs and budget.
Is Private Jet Membership Worth the Money?
A jet membership is an investment which can minimise flight fares and maximise the benefits and facilities associated with private jets. Many private jet membership programs offer extra benefits to valued members which may include reduced costs or special group discounts.
Calculate the Cost – Time is Money
Do you believe that corporate executives and businessmen prefer travelling by private jets because they want to save time? You are right! We all know that time is money, but only a few among us really take this fact seriously. Similarly, families and friends on vacations can hire private jets to reduce the time spent travelling, spend quality time together, personalise their trip and visit as many places as they can within their limited schedule.
Here are the advantages of getting a membership with a private jet company:
– A majority of private jet companies provide at least 5% discounts round the year. Their members also get special discounts, which may offer cost-effectiveness of up to 40%.
– Those who have invested in a membership programs enjoy all-inclusive prices. This means that you can avoid the stress of additional fees and costs by investing in a membership.
– The response time for booking a private jet for members is usually five times faster than the response time for non-member bookings. This is because private jet companies prioritise their members over other travellers.
– Once you get the membership, you become assured of the private jet's availability throughout the year.
– This means that you can hire a private jet at any time throughout the year without having to worry about weather conditions, public holidays, protests or other such problems.
– Private jet companies reserve newer aircrafts for their members.
– For other members, the rates of private jets change according to tourist seasons, availability of jets, economic conditions or other such factors. However, once you become a member, the rates of private jets are locked and remain unchanged until the expiration of your membership.
– When you become a member, you don't need to deposit safety funds or make advance payments.
– Private jet companies do not charge additional fees for members.
Luxury and Convenience on Budget
You only need to carry your hand luggage with you, because everything else will be provided in the private jet. You can personalise your trip and ask for services customised to your needs. Private jet companies provide exclusive and prioritised services to their members, which is why you can get a customised plan as soon as you apply for a trip.
Fast and Flexible Booking
From booking to departing and landing at your desired destination, private jets provide the fastest way of travelling by air. If you are planning to visit a far flung island, a commercial flight will land you at the nearest international airport. From there, you will have to take a taxi to the closest bus stop or marina. From there, you will leave for the island and by the time you reach your destination, you will be too exhausted to spend a night under the sky or fulfil any other dream you had before leaving for the island.
However, a private jet will provide you a hassle-free and stress-free flying experience and land you at the closest possible airport.
Do you want to extend your trip or leave earlier than planned? A private jet will bring you back home at any time you want, without the hassle of cancelling your commercial air tickets and booking new tickets. By becoming a member, you can avail all the benefits and luxuries of private jets at lower costs.