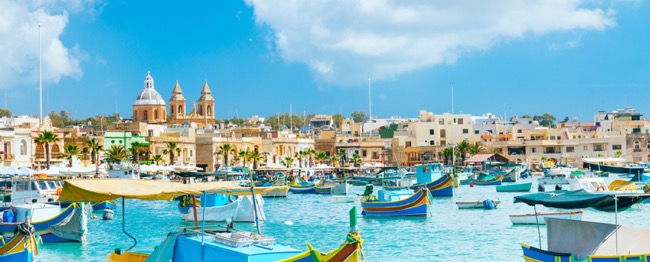 Ever since the beginning of time, people have always been in some way travelling. Some do it occasionally to take a break from the routine of their day to day lives, while others see it as a way of life, and spend their whole lives on the move, travelling from one place to another, constantly exploring new places and experiencing numerous different cultures and lifestyles.
Travelling anywhere around the world can be great. Some destinations might be less well-known than others, however it doesn't mean that they're any less worth visiting! We all know how great it is to travel to big countries like the United States of America, or Brazil, or the United Kingdom, or Italy, France, Spain, Japan, even Thailand. Have you ever heard about Malta though?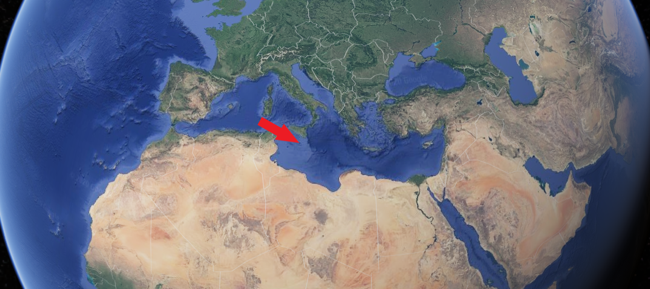 What is Malta?
Malta is a tiny island in the heart of the mediterranean, right below Sicily, which has an area of approximately 316 square kilometers. The island of Malta also has two smaller neighbouring islands next to it called Gozo and Comino. The Maltese islands are a tropical gem at the perfect distance from the equator to have just the right weather, where it's not too cold in the winter, and there are no deadly heat waves in summer either. The lowest of temperatures range from 6 to 12 degrees celsius, while the hottest temperatures range from 30 to 35 degrees celsius.
PRO TIP: Don't underestimate the summer there though, due to high levels of humidity, high temperatures can feel a lot hotter than they are.
What's so special about Malta?
Populated with around 4 to 500,000 people in total, Malta is an island of sheer beauty. When visiting Malta, one should expect a beautiful tropical environment, with clear blue skies, mesmerizing plains of green and immaculate crystal clear beaches all around the edge. The island also has a very detailed and powerful story to tell. If you are a historian or like to learn about the history of how countries became what they are today, you will love Malta's story. Malta also has very unique culture with some very interesting traditions, including traditional food, numerous yearly religious feasts, annual musical festivals and big concerts, and a great party & nightlife!
The Maltese Nightlife
Malta is said to be a bit similar to the island of Ibiza when it comes to partying, nightlife and festivals. First and foremost, it's essential to visit Paceville once you're in Malta. It's a city where you can find around 75% of all of Malta's nightclubs and bars. It's a hotspot for all those looking for a night out drinking, including locals of all ages (above 18), and plenty of tourists too. Paceville is usually at its prime on Saturday nights, where every club and bar is open and full of people enjoying themselves from all around the world.
Casinos – Malta also has its fair share of casinos. Being an unbelievably small island, there's no need to put such a big variety of casinos on it, since you can practically drive from one tip of the island to the other in around an hour at most. The four casinos are located in the northern areas like Bugibba, St Julians, and Paceville. Malta is also a hotspot for online casinos. One can view the best online casino based in Malta to learn more about them, and why there are so many in Malta.
When it comes to concerts and festivals, Malta is also a decent contender. In the national Park, Ta Qali, numerous festivals take place every year. Some also take place in other places. Here's a few of the annual festivals one should check out when visiting Malta;
Earth Garden – Earth Garden is a yearly music festival that takes place at the start of every Summer. It's the island's biggest music festival ever, and it's hosted by one of the local bands called Tribali. This festival gives out a brilliant, relaxing woodstock-like vibe with many people dressing up as hippies to make it look even more real. The 5 day long camping festival features numerous musical stages with different genres to suit anyone's liking, whether they want to listen to techno, rap, or rock n' roll. Be aware, you may come across some heavy drug use here.
Beer Festival – Similar to earth garden, only a bit shorter, doesn't include camping, and is focused a LOT more on beer. Here one can walk across the Ta Qali park to see numerous music stages with different genres, bar stands with all kinds of beers around every corner, lots of food stands, and more. The beer festival is a more age-friendly festival.