Bangladesh is a great country for animal enthusiasts to visit. You're pretty much guaranteed great weather and a cultural experience you'll never forget. The country has amazing wildlife, and in this article you can read all about some of the best places to visit on wildlife holidays to Bangladesh.
Go on a tiger safari
Travel through the Bangladesh forests in search of the famous tiger. You'll have an experienced leader who will know the best spots to see this incredible animal in its natural habitat. These safaris often include food and drink and there's nothing quite like the feeling you'll get having a meal at the end of a day that was full of such amazing memories.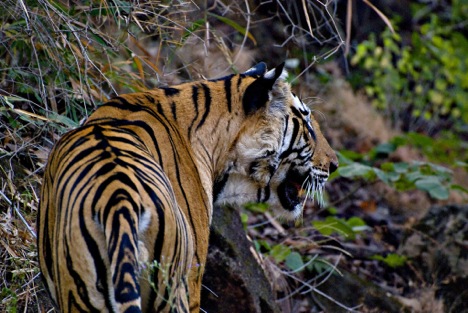 [Photo By RobRyb]
Sunderban Wildlife Sanctuary
You can take a speedboat to the Sunderban Wildlife Sanctuary and see plenty of indigenous wildlife. This is a national park, full of forest mangroves, beaches and waterways. The list of species you'll see here is breathtaking and includes tigers, buffalos and wild deer. There's an array of sea and water creatures at the Sunderban Wildlife Sanctuary too, including dolphins, turtles and even crocodiles!
Nijhum Dweep National Park
Nijhum Dweep National Park is another of Bangladesh's amazing wildlife havens. The area covers a cluster of islands that includes Char Muri, Ballar Char and Char Osman. If you fancy a visit to this national park you could try a jungle safari or a bird safari. The park is full of water based species like otters, dolphins and tortoises. There are also over 100 species of migrant birds to see and these are some of the most fascinating in the world!
Medha Kassapia National Park
If you're feeling really adventurous and physical too, you will love taking a hike in Medha Kassapia National Park. However you spend your time in this park, you will be in awe of the breathtaking wildlife. Some of the world's most powerful animals can be found here, including tigers, crocodiles and wild bears. On your tour you will also be very likely to see pythons, hyenas and monkeys. A trip to Medha Kassapia National Park will be one you'll remember for the rest of your life.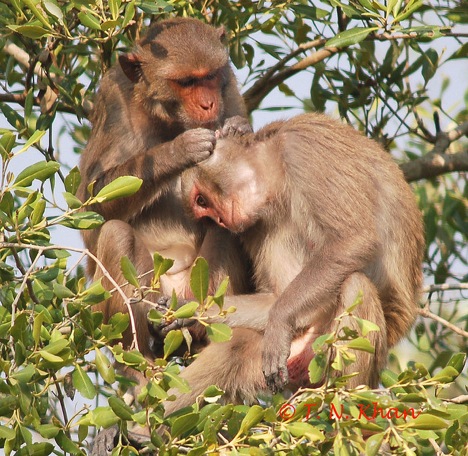 [Photo By Dr. Tarak N Khan]
Keeping in touch with someone in Bangladesh
You might know someone who's travelling to Bangladesh or want to know how friends and family can contact you while you're there. It can be expensive if you don't know your options, but there are ways of communicating for less.
Social media is one way of keeping in touch, but nothing is quite as good as a value for money international call plan. VoIP (Voice Over Internet Protocol) plans, like the ones you'll find at www.vonage.co.uk, are a really good way of staying in touch. All you need is a web connection, as any phone calls made from the UK to different regions of Bangladesh are routed through the internet.
You can see from the above information that a wildlife trip to Bangladesh is one that you'll never forget. It'll be such a memorable experience that you're going to want to tell friends and family all about it. VoIP plans allow you to keep on top of what you're spending and are a really great way of making a cheap call to Bangladesh.