Travelling for sports is nothing new. Fans have been flocking worldwide for years to see their favourite teams or athletes compete against one another or to be able to proudly represent their country in a foreign land. But why stop at the sporting event? The world is full of interesting places. If you're going globetrotting, you might as well see as much of them as you can. Four of the world's major tennis and golf tournaments – the US Open, Wimbledon, the Australian Open, and Roland Garros, are held in some of the world's most sought-after locations. Why go all the way there and miss out on the unique experiences that these places have to offer? Have no fear: we've prepared a guide to doing sports travel the right way in 2017!
The Australian Open, Melbourne, Australia
Australia may seem far away to anyone who doesn't already live there, but it's seriously worth the trip. The Australian Open is held over the last fortnight of January, in the height of summer in the Southern Hemisphere. Visiting Australia at that time from the Northern Hemisphere, be assured you're going at the absolute best time. It's held in Melbourne, in the country's Southeast, and the weather is actually rather moderate compared to other parts of the country – at an average of just 21 degrees – so you don't have to worry about it being too much of a scorcher! 
Melbourne itself is known as one of the best places to experience Aussie culture. It has fantastic nightlife, tasty food and a great art scene. Melbourne's Lane Ways are absolutely stunning, offering incredible graffiti to anyone who seeks it out. There are even beaches, – check out St Kilda and head to the Esplanade, where you'll find adorable wild penguins waddling around next to you! If you're a fan of street food, the Queen Victoria night market operates every Wednesday in the Summer. It's a fantastic place to try new and interesting dishes. The city also boasts an incredible music community as well as other types of art – such as spoken word and multimedia installations.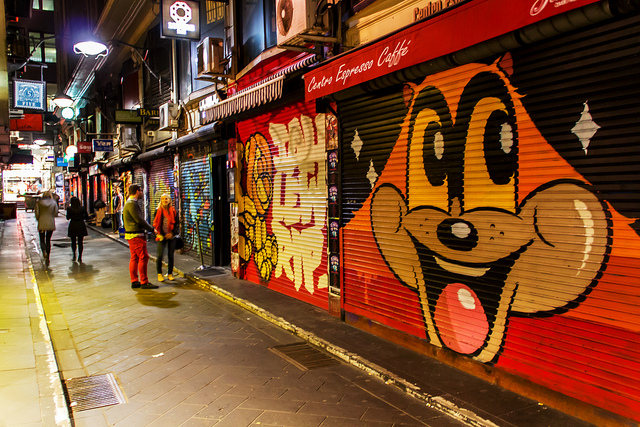 ["Laneway, Melbourne" by Fishyone1.]
 
Australia is a very big country, but if you've made the effort to go all the way over there, you might as well see as much of it as you can! If you can allow yourself a decent amount of time before or after the Australian Open, you could explore some of the incredible cities and coast. The East Coast has some fantastic beaches and party towns; a few of the must-sees are Whitsundays Islands and Byron Bay, the hippy beach. Of course, you should also head to Sydney and check out the Sydney Opera House, Darling Harbour, and the Royal National Park and the Blue Mountains on the outskirts. By the time you reach Cairns in the North East, you'll be spoilt for choice! You've got the Great Barrier Reef, rainforests, and backpackers galore to party with. You shouldn't ignore the West Coast, though, as there are some absolute gems on it. Ningaloo Reef at Coral Bay rivals the Great Barrier Reef, and there are absolutely stunning scenic spots to stop along the way, including a pink lake, Kirijini National Park and Monkey Mia – a beautiful bay known for its friendly dolphins. Northern Territory also has some great places to stop off. The Katherine and Kakadu National Parks are astounding, and let's not forget Uluru (Ayer's Rock)? These places are also fantastic for learning more about the Aboriginal people of Australia, the original inhabitants of the land.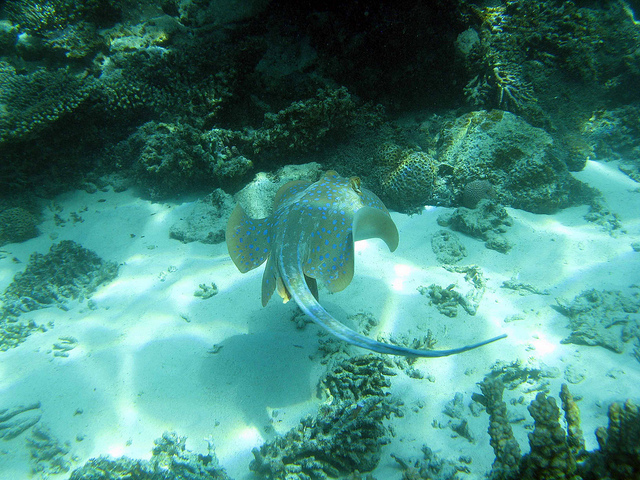 ["Ningaloo Reef Snorkel" by dearanxiety.]
When it comes to your sporting experience itself, be as immersive as possible! Aussies love to cheer on their favourites, so join in on the fun! Aussies love to cheer on their favourites, so join in on the fun! You should check out the Australian Open odds beforehand as well. That way you can get even more involved and actually make a bet on who you think will win. We won't judge if you're betting against a fellow countryman or woman of yours… sometimes they're just simply not the best!
The US Open, Erin Hills Golf Course, USA
The US Open hasn't been held in Wisconsin before, but that's doing nothing to stop the state opening their doors to the great golfers around for 2017. Erin Hills, the sprawling, picturesque place where it will be hosted, is ranked as the 42nd best golf course in the country, according to Golf Digest. According to the course staff, it wasn't built to host big championships and yet after successes with other competitions, it's doing exactly that in 2017!
Wisconsin itself is no stranger to tourism – it's actually the third biggest industry they have in the state. People come from all over and America and beyond to see various attractions and marvel at the scenery. Popular places to visit include the House on the Rock and the Circus World museum. Wisconsin is also very, very famous for its cheese, so if you're a fan, it's definitely worth checking out!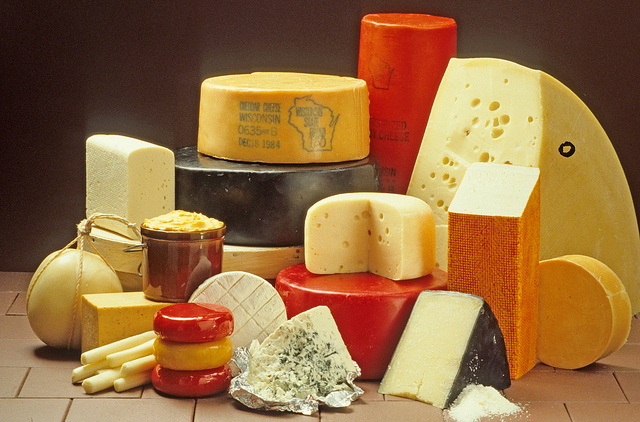 ["Wisconsin cheese" by Wisconsin Department of Natural Resources.]
Erin Hills isn't too much of a drive from Chicago, so it's a great idea to tie in a trip with your visit. In fact, you could even fly into Chicago and then hire a car to drive to the Open. Chicago boasts the Willis Tower, Navy Pier, John Hancock Centre, and, of course, the famous deep dish pizza. It's also where so many amazing movies have been shot, and bands have been formed. 
If you want to stick to the golf theme, it's easily done! Some of the USA's best golf courses are set to beyond stunning backdrops. Take Pebble Beach Golf Course, for example. It's famous for hosting not one but five US Open tournaments, and indeed it's set to host again in 2019. It's located along the Californian coast, which is one of the most beautiful coastal drives you could ever do. If you were to span the distance, you would hit such unmissable places as San Francisco, Los Angeles, Orange County, and San Diego. Whilst in San Diego, checking out Coronado is an absolute must – it's isolated, so you feel like you're in your own personal paradise! Just remember, you will need a car, as America is often impossible to navigate without your own forms of transport.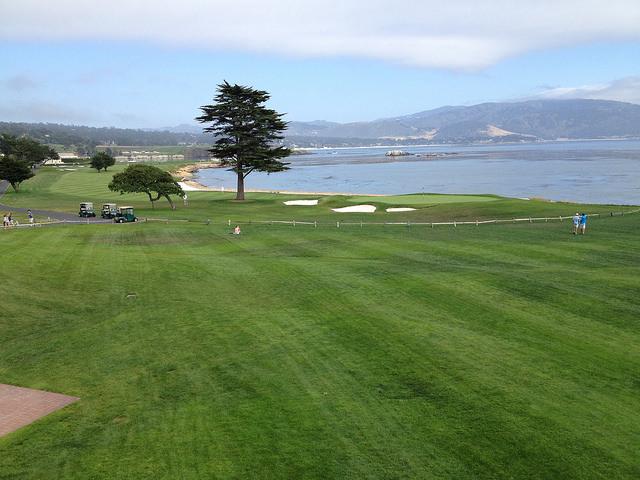 ["Pebble Beach 2014" by The Sadowski Family.]
 
Wimbledon, London, United Kingdom
Wimbledon embodies quintessential British culture to a T. Every stereotype you can possibly think of comes true when it comes to this sporting event, which gathers the crème de la crème of high society. Anyone who's anyone wants to be seen there, and it's a must for tennis fans and Anglophiles alike! Wimbledon 2017 will be no exception, offering up the only major tournament, also known as The Championship, to be played on grass in the entire world. Since its humble beginnings in 1877, it has grown to attract fans from all over!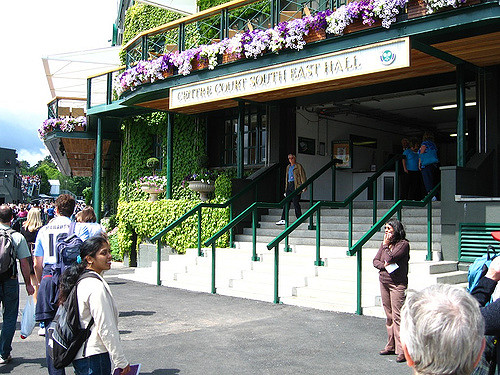 ["Wimbledon" by Matthias Rosenkranz.]
 
If you're in town for the tennis, there are going to be plenty of things you'll want to see (and not just on the court). London is home to so many places of cultural significance, and it would be impossible to see it all in just one short trip. Obviously, you'll want to see the London Eye, Houses of Parliament, Big Ben, Buckingham Palace and the Tower of London, as it's these places which shape London as the iconic city we see in movies and TV. A must for tourists is the London Dungeons; the experience is rather frightening, complete with action theatrics and even a ride, which will show you a gruesome part of London's history in an interactive way.
However, London is more than the sum of its most touristy locations. Despite any jokes about British cuisine you may have heard, London actually has plenty of fine dining establishments, which are great for foodies. The 2016 Michelin Guide named them; with top chefs Heston Blumenthal and Gordon Ramsay emerging as some of the stars of the show! London also has an incredible alternative music scene; areas such as Camden and Shoreditch are incredible for catching new live bands and artists. And, if you like scenic routes, you mustn't forget Hyde Park, Regent's Park or Primrose Hill. London truly has it all!
One mistake that a lot of travellers tend to make when they come to the UK is that they stay in one place, forgetting that the country has much more to offer. London is actually extortionately expensive, so why not check out other parts of the country? If you like beaches, somewhere like Brighton or Newquay could be your go-to, whilst lifelong fans of The Beatles are probably already dying to see Liverpool! Obviously, as a sports fan, plenty of UK cities have amazing places for you to discover. Which football fan could pass on a trip to see Manchester United's ground at Old Trafford? The North of England is far cheaper, and some of the areas are absolute gems when it comes to unspoilt countryside. Don't believe us? Google Yorkshire or the Lakes District, and you won't be disappointed!
You could even head over to Scotland or Wales; one of the fantastic things about the UK is that it's quite small, and travelling around can be done cheaply and simply using public transport in a matter of hours. 
Roland Garros, Paris, France
Roland Garros was a World War fighter pilot, and the French Open is actually named after him. The French Open is a prestigious tennis tournament which has been around since before the turn of the 19th Century, in 1891. Every year, people flock to France in the hopes of seeing their favourite tennis players compete – and next year, it could be you! It's bound to be exciting, as it's said to be the most physically demanding court in the entire world.
It's not like the French Open is held somewhere that nobody would ever want to visit, either! Tennis lovers are fortunate enough to be able to combine their passions with one of the world's most well-known and well-loved cities. There is so much to do in Paris, whether you are with family, friends or a partner.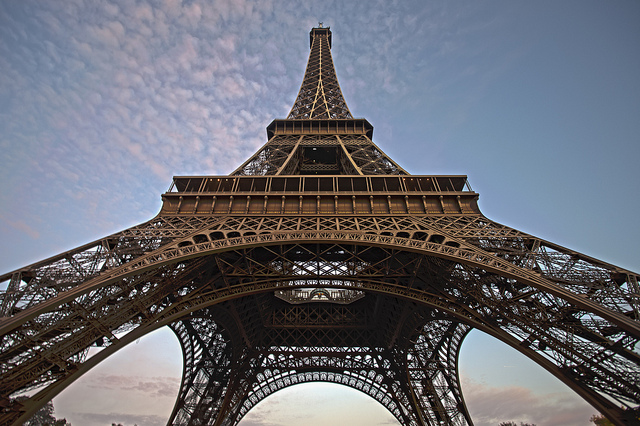 ["Eiffel Tower_Wide-1" by gckwolfe.]
 
Paris is well known as a romantic city. Whether you're getting engaged underneath the Eiffel Tower or enjoying some fine dining in the form of beautifully prepared French cuisine, you would do well to bring a loved one to celebrate an anniversary together. If the tennis ties in, well, that's even better! One thing you should not do, however, is leave a 'lock of love' on any of the bridges. So many lovers left their padlocks as a sign of their eternal love for another on the Pont Des Arts that they had to be cut down – they were simply too damaging for the structure, part of which collapsed.
Families will love Disneyland Paris, a smaller version of its American counterparts, but full of Disney magic and wonder all the same. Why not take the kids along for a day of hanging with Mickey and Minnie – and let the big kids enjoy the amazing rides?
Any visitors to Paris must remember to respect the culture, and it would be quite useful to learn a few handy and helpful phrases. There's nothing worse than language barriers, so even learning basics like 'hello' and 'thank you' could go a really long way in getting people on your side if you need help.
There's so much to see and do in Paris, and it really depends on your individual interests. Must-sees include the Louvre, home to the Mona Lisa and stunning architecture, as well as Notre Dame Cathedral.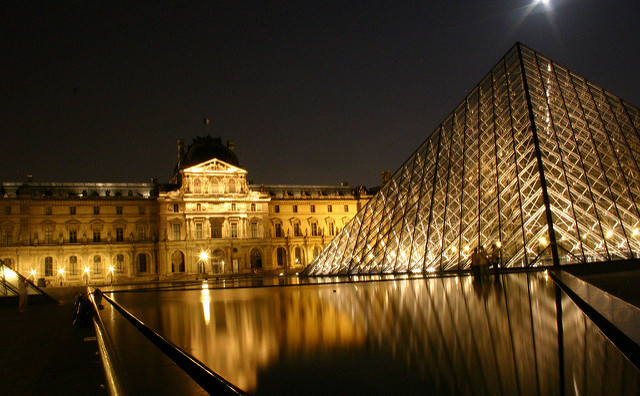 ["Louvre" by Denis McLaughlin.]
 
When you travel anywhere, remember to be aware of your surroundings and be respectful to the people around you. What do you think of hobby travel? Is it for you? Let us know what you'd cross the globe for in the comments!