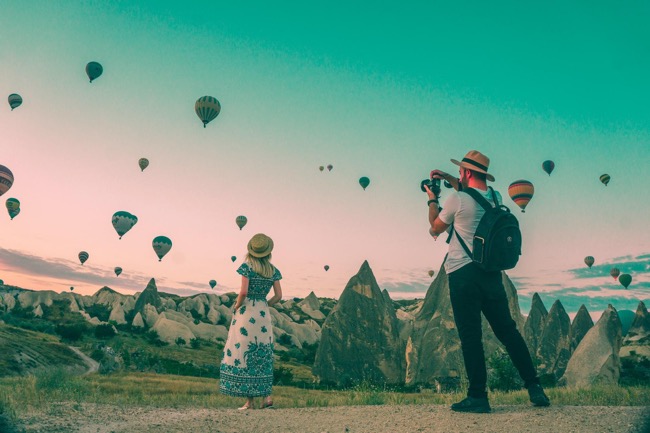 The COVID-19 pandemic turned the world upside-down in 2020. As vaccines are rolling out, the spread of the virus seems to be getting under control in some parts of the world, allowing life to begin to resemble normalcy again. However, people must still take precautions, and travel restrictions are still in place for international travel. In some countries, local lockdowns are still in effect as they work to get more people vaccinated.
If you're someone who would typically be traveling the world and you're getting restless being stuck at home, some virtual solutions can help quench your thirst for exploration while you wait for life to return to normal. Check out some of the best ways to explore the world virtually in 2021 below.
The Best Ways to Explore the World Now
Even though the pandemic has put an indefinite halt on international travel, one thing that everyone can be thankful for is technology during these trying times. Advancements in technology have made it possible for you to explore the world virtually, experiencing places and things that you may never even have seen in real life. So, if you've caught the travel bug recently, here are some of the most exciting virtual travel experiences to explore in 2021.
Visit Your Favorite Cultural Spaces
Some of the biggest and most famous museums, art galleries, and other cultural spaces are offering virtual tours and curated collections that you can explore. Notable places like the British Museum in London, the Guggenheim Museum in New York, and the Van Gogh Museum in Amsterdam are now open to the virtual public.
Go Above and Beyond
When you're done exploring the virtual journeys our planet has to offer, have an out-of-this-world experience with NASA. You can tour their space stations and even take a walk on Mars courtesy of the Curiosity rover, all from their website.
Broaden Your Horizons with a VPN
Downloading a VPN secures your system while giving you more access to content outside your country or region. A VPN (Virtual Private Network) protects your system by essentially forming an encrypted tunnel that all incoming and outgoing data has to pass through. It also masks your IP address and allows you to connect to different servers around the world. Using a VPN during your virtual expeditions can unlock a new world of possibilities while ensuring that your system remains safe.
Explore Some of the Most Beautiful National Parks
From Yellowstone to Yosemite and far beyond, if it's nature you're longing to explore, there are dozens of 360-degree audio-visual tours online that feature some of the most stunning national parks in the world. Now you can see natural wonders like Hawaiian volcanoes, the Kenai Fjords, and more without setting foot outside your living room.
Ride Your Favorite Theme Park Rides
If you're missing the thrill of riding your favorite theme park rides this year, skip the line and get a virtual front-row seat on some of the most exciting rides in the world. Disneyland, Universal Studios, Waterworld, and other famous theme parks are offering virtual versions of their most popular roller coasters, rides, and other attractions.