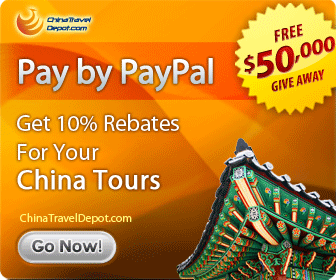 China Travel Depot are offering up to 10% rebates for any tour bookings that are paid by PayPal.
Time and Offer are limited. First come, first served, so if you have been thinking of booking a China Tour, now is the time!
Save 30-70% on China Travel – Plus 10% Rebate if paid by PayPal.