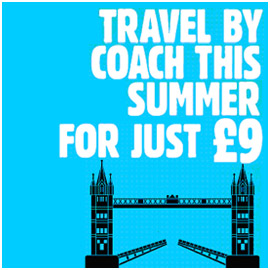 Sightseeing in London? A stroll along the beach in Brighton? Shop until you drop in Leeds?
Go anywhere in the UK for just £9 for travel up to and including the 30th September when you book at least 14 days in advance.
This offer is available for a limited time so book now!
Go anywhere in the UK for just £9 with National Express
Travel Deals: U.K Bus Travel