Planning that one last weekend with the guys before your friend gets hitched? For an ultimate bachelor party, Miami is the new 'IT' place. From fun in the sun to a vibrant nightlife, Miami is sure to provide thrills and fun without raising as many brows as a trip to Las Vegas might. As you'd imagine, the key to having the best time possible is proper planning in advance. But, if you're a best man who likes to put things off until the last-minute, you still might be able to pull an amazing Miami party vacation out of your back pocket.
Here's how to have the ultimate bachelor party in Miami.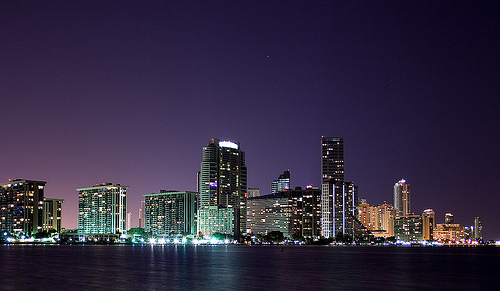 [Image via Flickr by dgreichert]
Pick a Great Hotel
The cornerstone of your bachelor weekend is going to be your choice of hotel. While a quick search will yield a wide range of hotels and resorts to fit any style or budget, if you're planning a weekend to remember, there's no better choice than Fountainbleau Miami Beach. Home to one of the most exclusive and famous pools in Miami and the exclusive nightclub LIV, the Fountainbleu offers every amenity and some of the best restaurants in town.
Plan Your Daytime Activities
Although your primary plan is probably to drink and party, you don't want to get too wasted to enjoy the nightlife. In that case, you'll need to plan some daytime activities – preferably ones that don't involve heavy drinking and can be managed with a hangover. You can take an air boat tour through the Everglades and watch trained professionals wrestle alligators, or take a scuba diving class. However, if you still just want to find a party, Miami is home to some of the best pool party venues in the country.
Plan Your Nighttime Activities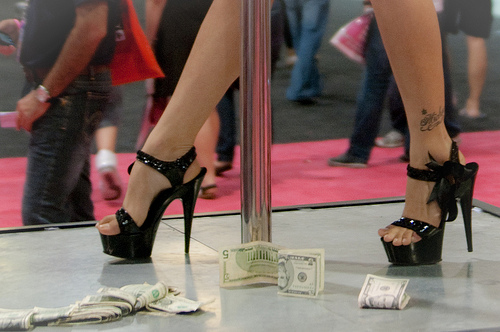 [Image via Flickr by brh_images]
When the sun sets in Miami, the heat really turns up. While you can party at the exclusive LIV club, be warned that many clubs in Miami aren't very welcoming to groups of single men and some even require that groups contain at least a few women. If convincing strangers to party with you isn't your thing, Miami is also home to a strip club/gourmet buffet, E11even, a cabaret and restaurant that offers a free executive buffet on Fridays at 5pm. All you need is a business card and you can enjoy eating freshly carved meat surrounded by women on poles.
Don't Forget The Beach
With all the nightlife and partying you've planned, it's easy to forget about what Miami's beautiful beaches have to offer. Don't leave your weekend without spending some time enjoying the sand between your toes. There are several places where you can rent jet-skis and have a great time with your friends on the water. If high speeds aren't your thing, you can charter a deep-sea fishing boat so that you can tell stories about the one that got away.
For the ultimate bachelor's party, Miami has it all. Scantily clad people, sunshine, beaches, and great food. The nightlife stays hopping all night and in Miami, last call isn't until 5am, so the party doesn't have to stop until the sun comes up.