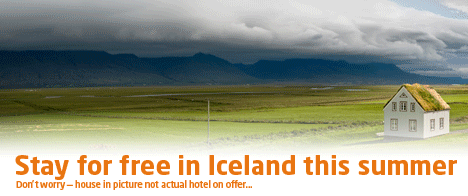 A free night in Iceland on your way across the Atlantic
Fly with Iceland Express over the Atlantic and get a stopover in Iceland totally free of charge (restrictions apply of course).
Book a return flight between New York and London or Copenhagen, or vice versa.
You will get one free night at a really nice downtown Reykjavik hotel.
The price of your flight stays the same.
Stay as many extra nights as you like. Price from only €65 (approx $90) per night.