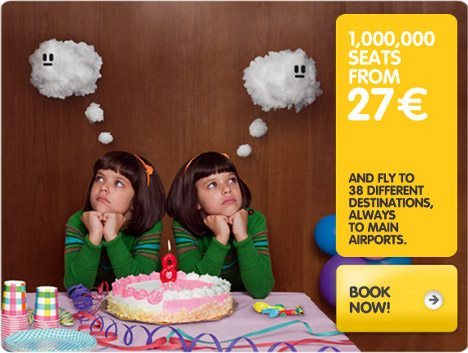 Vueling 1,000,000 seats from €27
Spanish low cost airline Vueling have 1,000,000 seats on offer from €27.
Purchase from 11th January until 18th January to fly between 24th January and 13th April 2011.
conditions:
– Purchase must be at least 12 days before flight.
– Minimum price per leg, taxes and fees included, excluding extra services.
Vueling 1,000,000 seats from €27
Travel Directory: Vueling