lastresortvacation.com
Idaho Waterfront Lodging – The Last Resort Vacation Cabin: Nestled in the Cabinet Mountains of the Idaho Panhandle, The Last Resort provides spectacular scenery, comfortable lodging and serenity.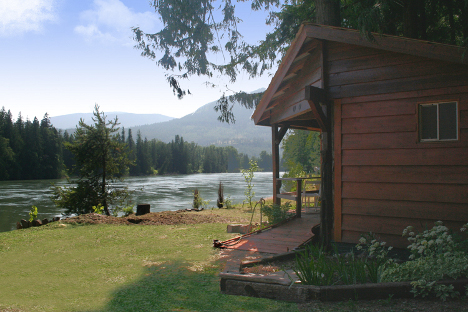 This sparkling clean riverfront cabin serves 2 occupants best, but can sleep 4. If you are looking for mountain lodging, Sandpoint accommodations, a honeymoon cabin or vacation home for rent, this is it.
Choose North Idaho – a traditional getaway haven of dense forests, lakes, rivers and plenty of wild game. Centrally located for hiking, boating, fishing or birdwatching.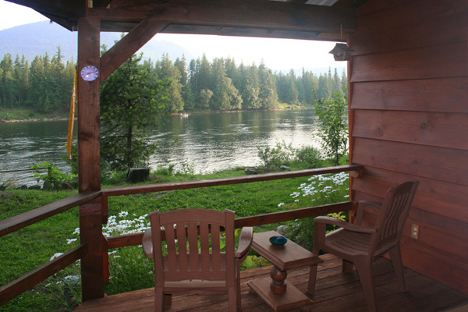 No traffic, no cell phones, no TV (we do provide wireless internet, a DVD/VCR and video library). East of Sandpoint on Scenic Highway 200 near Clark Fork.
Call (208) 266-0525 for availability. Check out our website: www.lastresortvacation.com. Bring some binoculars and a fishing pole. Chairs and panoramic vistas are provided.