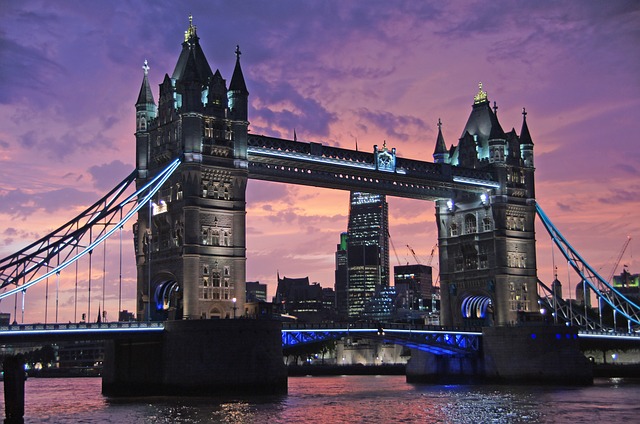 London is a fantastic city to travel to – you can find anything from culture to entertainment of all kinds. However, travelling in London might not sound like the cheapest of options. After all, The Economist Intelligence Unit has ranked the country as the 24th most expensive city in the world. Luckily, there are clever ways to save money while visiting London and we've listed 10 of these tips and tricks.
1. London Pass
If your dream London vacation includes visiting places like Buckingham Palace, London Eye and Madame Tussaud, then you need to spend a little money on the London Pass. The pass allows you to enter over 60 London attractions without paying a penny! Of course, you pay something at the start, but if you're big on attractions, this will be cheaper. On top of the attraction entry, you can even travel on the Thames River Cruise and experience the London Bridge Experience for free – so, there are plenty of additional bonuses for forking out the cash.
2. Oyster Card
Another investment to make is getting yourself an Oyster Card. This is a simple plastic card – similar to a credit card – that you can buy at airports, train stations and other kiosks around the city. The initial cost is around £5 and you can add as much money to it as you need to travel around. You can use it on any public transport in London and it will be around 50% cheaper than buying paper tickets each time you travel.
3. Walking instead of travelling
However, you should also consider walking instead of hopping onto a bus. Central London tends to be quite a compact place and you can actually get to your destination quicker by walking during the peak hours. In addition, when you walk around the city, you get to see much more than you would if you just stuck with buses or the Tube. Indeed, walking is a great way to find hidden gems and cheaper restaurants and cafes – of the beaten path you shall go!
4. Travel off-peak hours
Now, when you do need to travel, try doing so off-peak. London is a busy city and in order to avoid crowding on public transport; travelling is costlier during the busiest travel times. Peak hours tend to be between 6.30am and 9.30am in the morning and between 4pm and 6.30pm in the evening during weekdays. As you can guess this is when most Londoners are travelling on and off work. So, if you travel outside of these hours, you will be able to save a bit of money.
5. Take advantage of free attractions
While there are plenty of costly attractions in London, the city also offers plenty of options for those who wish to spend zero pounds on entrance fees. You can experience free events like Changing the Guard or tour free attractions such as the Bank of England Museum, the British Museum and the National Gallery.
6. Off-peak entry and Happy Hours
London's clubs, bars and restaurants sometimes offer cheaper or even free entry during off-peak hours and seasons. In addition, most places have Happy Hours, which means you can enjoy cheaper drinks and food during a specific set of time. Happy Hours often have offers such as free drinks with meals and so on. You should check with your favourite clubs and restaurants whether they have such deals available.
7. Book online
When it comes to booking tickets to attractions or accommodation, you should start looking for best deals online. Buying a ticket when you're already in London will often cost a lot more than if you pre-booked – especially if you made the booking online. As an example, tickets to London Eye are 20% cheaper online!
8. Find special discounts
An additional tip to booking online is to look for online deals and discounts. You should look beyond the popular tourist sites and use voucher code sites like HotUKSavings to your advantage. This saves you time as well since you can just scout the best deals without having to visit individual sites and searching for offers.
9. Shop in the street markets
There isn't a thing you can't buy in London – whether you like antiques or modern products, you'll find it all in London. To cut down the cost of your shopping, skip the high street and venture into London's street markets. The best markets with the cheapest prices include Brick Lane, Broadway Market, Greenwich Market, Borough Market, Roman Road Market and Portobello Road Market.
10. Be clever with your eating out
You can save a lot on your travel cost by being smart when eating out. There are plenty of great food stalls near big parks and markets offering cheap and tasty street food – opt for these instead of spending a lot of money at restaurants. You should also pick cheap sandwiches from supermarkets like Tesco and Sainsbury and enjoy the meal next to the Thames or nearby park – Victoria Park is our favourite!
So, it's possible to visit London without spending a fortune. There are plenty of clever ways to save money – you just need to prepare your visit in advance and keep your eyes open!