New York is a wonderful place to visit, however for first timers it can be a little overwhelming. With so many places to see, from the Statue of Liberty to Time Square, and everything else in between, as a New York newbie, it can be hard to know what to see and do. As well as where to stay and how to get the most our of your trip.
That's why we put together this handy guide to New York for first timers. For all the best tips and advice for getting the most out of your trip to the big apple, keep reading below:
Choose accommodation that is central
For your first trip to New York, it is a good idea to choose accommodation that is central, as this will allow you to get around without breaking the bank. One of the best places to stay in central New York is Manhattan. It's central, and there are plenty of accommodation options you can find here.
Look out for a hotel or vacation apartment that is central, is just a short walk from New York's top sights and attractions and is located in a safe neighbourhood.
Walk don't take cabs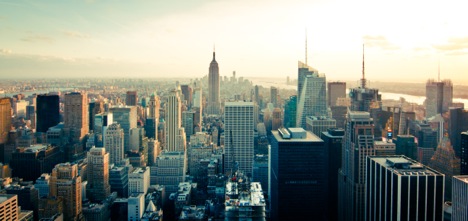 Like any big city, cabs can be incredibly expensive to take around New York. Instead of taking a cab, either take the subway or walk.
If you are staying in accommodation that is central, then you will easily be able to walk to most of the city's sights attractions. This is ideal for your first visit to the big apple.
Explore Central Park
Central Park is one of New York's most famous attractions and is definitely not somewhere to miss. Dating back to 1857, Central Park was created to give the people of New York an outdoor space away from the hustle and bustle of the hectic industrial city of the 50's.
Over 700 acres wide, Central Park, is a big park. Complete with winding paths, grassy areas, flower gardens and hump back bridges, Central Park is an absolute must-see.
As well as visiting the park during the day, take a stroll through it at night, and you will be surprised by how pretty it looks. Just make sure to take a friend with you – it's not a good idea to explore the park alone at night.
Visit the Statue of Liberty
If you are visiting New York for the first time, one of the must-see sights is the Statue of Liberty. It's a beautiful sight that means so much to the people of New York, many even say it is the essence of the city.
The best time to visit New York's favourite statue is at sunset or just before dusk, as it will look even more beautiful than during the daylight.
Visit New York's museums
New York is the global center of art and culture and is home to some of the world's best museums and galleries. Many of which, are free, so are ideal if spending money is tight.
There are so many museums to choose from, but the best are the Museum of Modern Art and the Metropolitan Museum.