Northern Spain is bursting at the seams with incredible reasons to make it your 2017 holiday destination of choice. From towns to cities to attractions to a number of unique characteristics, it's the kind of place you visit once and never look at Spain the same way again.
So for those still mulling their options and considering a break from the norm, here's a quick rundown of 10 reasons to holiday in Northern Spain this year:
1. Escape the Crowds
First of all, one of the greatest pleasures that come with holidaying in Northern Spain is the fact that the vast majority tend to hit the south coast. Or in other words, you are absolutely guaranteed sublime cities and incredible seaside resorts that are nowhere near as crowded with tourists as you may be used to. When it comes to tranquillity and relaxation, Northern Spain delivers both in measures the south cannot compare to.
2. Unique Culture and Cuisine
What's also great about the north is the way in which the region has its own rich and diverse tapestry of local cultures and cuisines. It's the kind of place where you really don't have to travel far to experience something completely different – a million miles from the generic paella and sangria of the typical Spanish tourist experience. Many refer to this area as 'The Real Spain' – pay it a visit and you'll see why!
3. Picos de Europa National Park
The first and most important national park in the whole of Spain, the Picos de Europa National Park was founded in 1918 and has been a magnet for adventure seekers ever since. It boasts the most incredible biodiversity, snow is possible throughout the entire year and outdoor pursuits are on offer in spectacular abundance. Above all this however, the views from the Fuentede cable are simply mind-blowing.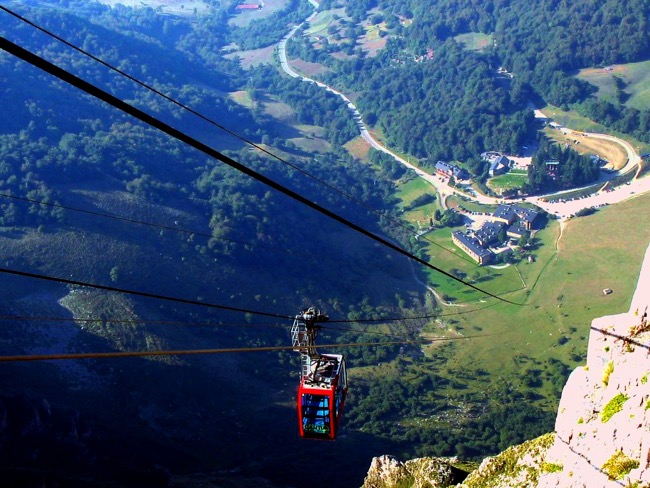 4. Incredible Camping
And of course, wherever you have a region that is famed and celebrated for its natural beauty, you also have the most incredible camping opportunities imaginable. If you are thinking of taking the family to the continent this year to celebrate the great outdoors, you can rest assured there is nowhere more enjoyable and appropriate than Northern Spain.
5. Surf's Up!
Anyone with a taste for getting wet and wild may find that Northern Spain is a piece of pure paradise that has somehow eluded them this long. Along with some of the best food, wine and scenery in the whole of Spain, the northern coastline also serves up some of the biggest waves flanked by the most breath-taking backdrops imaginable.
6. Easy and Enjoyable Crossings
Actually getting to Northern Spain with the whole gang and all the kit you'll need in-tow also couldn't be easier or more affordable. Brittany Ferries operates the most luxurious cruise ferry to Spain from the UK with a choice of routes from Portsmouth and Plymouth to Santander and Bilbao and are currently offering up to 20% off 2017 holidays in Spain (includes ferry and accommodation).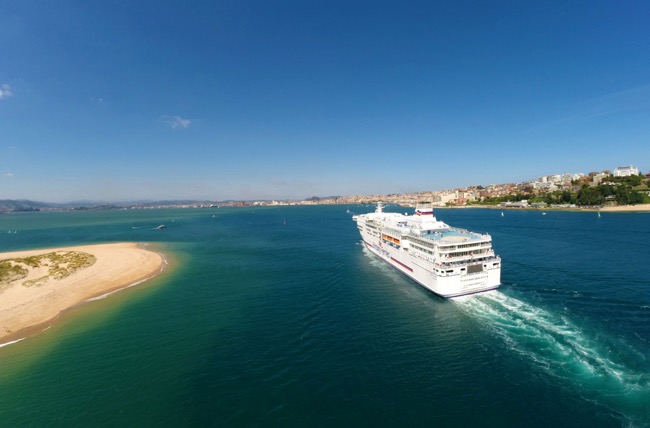 7. Santander
The port city of Santander is an absolute gem in its own right, though is particularly famous for its stunning golden beaches. Playa el Sardinero is widely considered to be one of the most beautiful beaches in Spain, forming a graceful arc with a stunning backdrop of the city behind. Perfect for sunseekers and families with kids of all ages from mid-spring to mid-autumn.
8. Rioja Wine Region
Those who consider themselves to be wine connoisseurs to even a modest degree will find themselves right at home in La Rioja Wine Region. Along with being home to more than 500 incredible wineries, visitors are also given the unique opportunity to explore historic vineyards by horseback. And of course, sampling the most incredible wine Spain has to offer to your heart's content comes as standard.
9. San Sebastián and the Basque Coast
Luxurious, expensive and unashamedly upmarket, San Sebastian is the place to head to revel in all things lavish and extravagant. The city itself is absolutely stunning, though to be honest the same can be said for the vast majority of the Basque Coast in general. From fine dining to luxury shopping to rubbing shoulders with the region's elite, San Sebastian has a unique and intoxicating atmosphere all of its own.
10. Bilbao
Last but not least, Bilbao has gone about the most incredible evolution over the generations, transforming from an industrial port city into one of Europe's most important architectural and artistic centres. The whole place is a cultural masterpiece in its own right, though specific architectural highlights include the 14th century Gothic Cathedral of Santiago and the Basilica de Begoña.