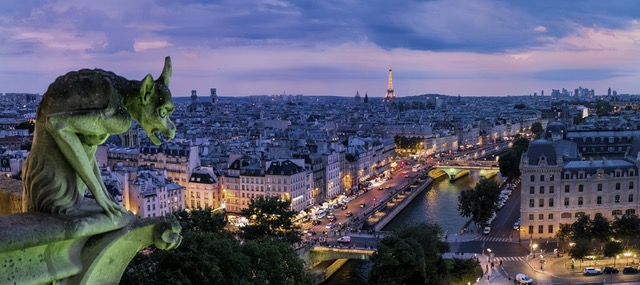 Traveling alone anywhere in the world can be quite a daunting experience at first, especially if you have only ever travelled in a group or with, at least, one other person. But as long as you are prepared, your journey should go without a hitch – or at least a massive one.
Travelling alone may be scary at first but it definitely has its benefits. You have no one else to answer to and can do whatever you want, whenever you want. You don't fully appreciate the freedom you have of travelling alone until you are travelling with others.
We have put together a list of 10 tips for travelling alone around Europe, to help your travels go as smoothly as possible and to have a successful trip.
Stay in Hostels
Hostels are perfect for finding other people just like you – those who are travelling and may be looking to make friends. Hostels are great for meeting new people and building connections and perhaps getting together to go out and enjoy what the local area has on offer.
Be Outgoing
When travelling you should always try to be as outgoing as possible, introverts will often lose out on opportunities that travelling presents. You don't want to miss out, you want to experience everything and get the best out of your journey and the best way to do this is not being shy. Don't be afraid to approach people!
Couchsurfing Sites
Hostels may be great, but couchsurfing sites are brilliant for meeting new people and most importantly, locals. They will know the area and be able to point you in the direction of things you otherwise wouldn't have known about. Building connections with residents is also great if you ever plan on coming back! You then know you have a friendly, recognisable face awaiting you.
Be Safe
It goes without saying, but always be safe and use your common sense at all times. Research the laws within the areas you are staying as some places may have weird laws that you are not familiar with or used to. It is important to understand how you are expected to behave.
Unlock Your Phone
By unlocking your phone, you will be able to save quite a large amount of money over the course of your travels. You'll be able to get access to a range of cheaper networks around Europe that you otherwise wouldn't have access to.
Don't Overpack
You don't want to have to worry about lugging about large amount of stuff with you for weeks, or months, on end. Pack lightly and only take what you need, you should also try to restrict yourself on the amount of stuff you buy in each place. You need to be able to pack 1 or 2 cases and go with ease whenever you wish to be off. When you travel alone, as you are able to simply get up and go whenever you want, you want to be able to do this within a minutes. The last thing you want is to be spending ages packing, this will just take away time that you could have been spending on much more exciting things.
Cook Yourself
Whenever possible, cook for yourself within your hostel or place you are staying as not only is it cheaper but it will also enable you to get talking and meet others you are staying in the same place. In hostels, a lot of people gather in the kitchens as they are communal areas so this is one of the best ways to get talking.
Familiarise Yourself
As soon as you know you will be staying within the local area for a while, you should locate all of the local stores and find out where everything important is, in case you need anything. You should also stock up on essentials as soon as you can – such as water, food etc.
Be Sensible
When it comes to your valuables, you need to take great care and never leave them in sight – regardless of how much you think you can trust the people around you. The truth is, you don't know them. Ask the manager at the place you are staying whether they have a safe that you could use and never tell anyone how much money you are carrying.
Airbnb
Airbnb is perfect when it comes to getting a guided tour from someone who knows the area well. It is very common to make friends with your host through Airbnb and them to take you out and show you around and give you directions to the good stuff you may enjoy that wouldn't be that searchable online.
Hopefully this guide has shown you some helpful tips about travelling around Europe safely while having lots of fun! Travelling alone can make you very nervous but you will have a blast.