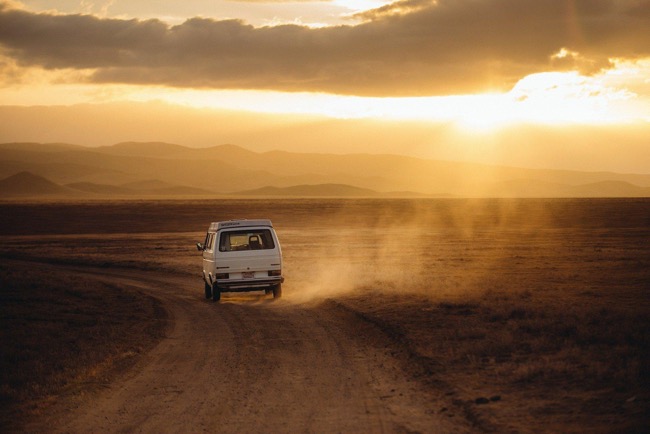 I don't know about you, but I find myself bored with my cookie-cutter daily routine. Get up, shower, go to work, come home, cook, sleep, and repeat—it's a routine I like to break out of from time to time.
Traveling lets you do just that. Finding the time to travel or setting aside the money to travel can be difficult at times, but it's well worth it. However, many novice travelers—and some veteran travelers—make a few mistakes that put them at risk.
Today, I want to go over 10 ways you can keep yourself safe while out on the road, whether it's for a brief weekend out of the city with family or a month-long trip out of the country.
10 Travel Tips to Keep Yourself Safe
1. Always Pack Extra Cash
Always, always, always pack some extra cash. Having been in the situation myself, I can tell you firsthand how awful it is to be halfway through your trip and realize you have no money left. It ruins the whole trip, honestly.
2. Carry a Map Whenever Possible
Most phones come with built-in GPS, which is great! When our phone dies or can't find service isn't so great, however, and can possibly leave us lost and confused. Keeping a map on you at all times makes sure you're never in that situation.
3. Be Wary of Public Networks
Public networks offer a way for us to connect to the Internet without having to use up our data or pay for a hotel's Internet service. However, their often-lax security means cybercriminals and hackers have easy access to your data.
Something like a travel VPN will help you keep your data encrypted—safe. Look into forms of security software that will help keep you safe: anti-viruses, VPNs, anti-malware, and vice versa.
4. Stay Clean/Hygienic
The recent COVID-19 pandemic has many of us scared, and if you're brave enough to travel this year, you need to stay hygienic as possible. Of course, you should do this anyways, but it's even more important now.
5. Be Wary of Scams
Scammers love nothing more than a tourist who knows nothing about the area. Plenty of people end up getting scammed by these scammers, scammers who take advantage of their lack of knowledge about the area.
Stay away from any sketchy people while traveling, and don't accept any services by random people in the street.
6. Try to Fit in
Do you know how scammers find their targets? By finding the people who don't fit in. People who are clearly lost and wear different clothing than clothing normal to the area are prime targets for scammers and criminals alike, so try to fit in whenever possible.
7. Learn How to Communicate in the Region
Not knowing how to conversate with the locals not only slows down your trip but prevents you from being able to seek help in an emergency. Learning the language and customs of the area makes sure there's always a helping hand available.
8. Keep Track of Emergency Contacts
Speaking of emergencies, you should always have a list of emergency contacts on you at all times in case
you find yourself needing help and don't have anyone near you to help.
9. Get Traveling Insurance
You never know what's going to happen during your travels. To be prepared for the worst, look into getting some form of traveling insurance. Companies with traveling insurance will cover certain losses, thefts, breakdowns, and various other incidents.
Be careful, however, as not every traveling insurance company is trustworthy.
10. Refrain from Keeping Valuables on your Person
Lastly, you should only carry necessities on your person—wallets, keys, phones, and vice versa. Wearing expensive jewelry, sporting designer clothing, or keeping a bunch of cash sticking out of your wallet makes you a prime target for criminals.
Conclusion
Prepping for a trip can be one of the most stressful things you'll experience, but the payoff is more than worth it. With these 10 tips, you'll be able to travel without having to worry about your safety and security!