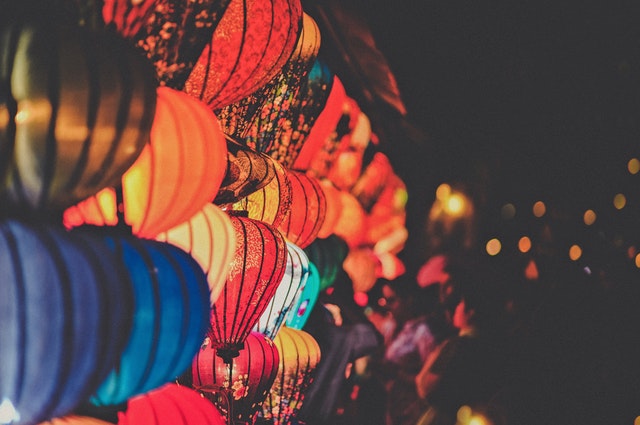 Every year, over 25 million people visit Malaysia, drawn in by the beautiful scenery, the climate, the vibrant culture and the welcoming people. It is a country of great diversity, and that includes the music. When you're visiting the country you can see so many great events, from traditional festivals, to mainstream pop and rock shows. The difficulty will be which ones to choose while you're there.
Rainforest World Music Festival
The Rainforest World Music Festival (RWMF) takes place every year in July, and celebrates the best of global music. It draws in festival goers from all around the world, enjoying the sheer exuberance of the rhythms, foot stamping and dancing. The RWMF is one of the most spectacular events of the year and you certainly couldn't ask for a more atmospheric venue – the Borneo rainforest. Just make sure that your travel insurance covers rainforest trips before you set out. This year's lineup includes 24 Drums from Sarawak, Grace Nono from the Philippines, Oyme from Moldova and Dona Oneta from Brazil. It's the diversity of the music that draws in such big crowds year on year.
Good Vibes Festival
Good Vibes is an amazing melting pot of music that takes place in the hills north of Kuala Lumpur. You can expect global acts, local bands and a wealth of international music – there is something for everyone. Throughout the festival, there are some great art installations, organized activities and of course plenty of delicious Malaysian cuisine to sample. This year's lineup is yet to be announced, but you can expect some big-name acts. For instance last year's music festival featured alt-J, Lorde, SZA and Vince Staples. Whilst you're in Malaysia, give your ears a treat and enjoy the atmosphere.
Tadau Ka'amatan Harvest Festival
This traditional harvest festival is held by the Kadazan-Dusun, the largest ethnic group in Malaysia. It is a vibrant celebration thanking the holy spirits for providing them with an abundant harvest. The farmers from the rice paddies congregate to show honor to Bambaazon, the national spirit of the rice fields. The festival is a spectacle of traditional dance, music and culture. There are also other traditional activities such as blowpipe shooting and arm wrestling. Don't forget to try the knockout rice wine while you're there.
Malaysia is the go-to destination for tourists looking for an entirely unique musical experience. From pop festivals to traditional dance, there are so many musical wonders to explore.