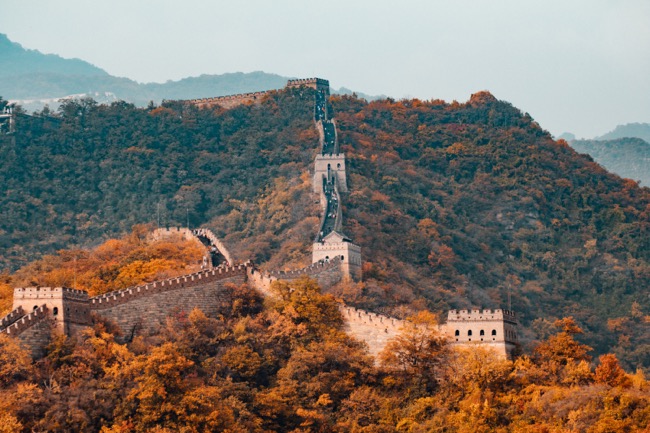 China is a wonderful place to take a trip but if it's your first time visiting, you might be wondering what to pack. The list of things you might want to take is virtually endless but as you will be weight limited when packing, you are going to have to narrow it down. We have listed three essential items you should take with you when travelling to the country.
1. An unlocked phone
If you purchased a shiny new phone on contract, the chances are it is locked to a specific network.
There is such a thing as data roaming of course. However, as the majority of the time, you will be using your phone to access data it can be costly. If visiting from the US the carrier typically charges connection fees of up to $20 per day you connect, plus data charges, call costs and messaging rates may be higher.
The simple and cheaper solution is to get your phone unlocked and put a Chinese SIM card into the phone upon arrival. To make things easier you can even purchase a SIM online at home.
2. Your deodorant
You might be wondering why packing your deodorant is so essential out of all the things you could pack and take with you.
The simple answer is that deodorant is not common in China. Yes, the Chinese do not commonly use it, and as such finding it can be like looking for a needle in a haystack.
Depending on the region of China you are visiting, it can get hot and sticky during the summer months. So, it can get very uncomfortable, for not only you but also others around you, if you do not have deodorant.
3. A VPN plan

[You can check this infographic here: https://the-bestvpn.com/best-vpn-china/.]
Finally, China is well known for high censorship when it comes to what you can see and do online. Websites and apps that you commonly use, such as Facebook, Twitter, Snapchat and most Google apps are blocked. This is a nightmare as these will probably be the apps you most want to use to keep in touch with friends and family while on your trip.
Luckily, there is a way to overcome the censorship and this is with a VPN. Before leaving for the country, you should sign up with a provider.
With a VPN, aka Virtual Private Network, you can get around the censorship and access sites and apps that you would otherwise have to manage without during your trip.
You can pay monthly for a plan and many of the top providers offer a 30-day unconditional money-back guarantee. This means you could sign up for a plan just before leaving and providing you don't use it for more than 30 days get your money back when you return home.
So, you can now enjoy your trip and all the sights of China without paying out a fortune to use data, keep in touch with family and friends and smell nice at the same time.