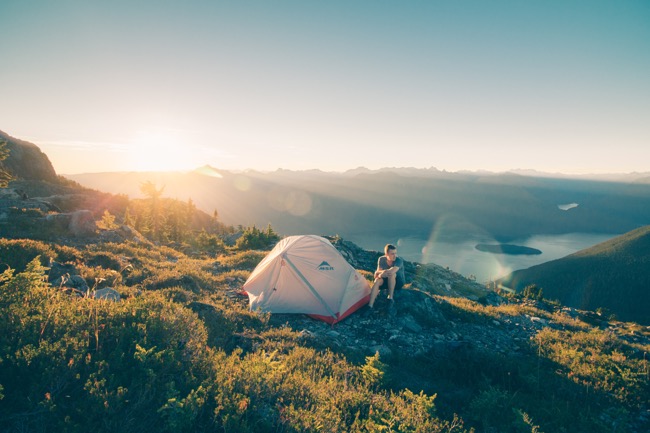 If you are someone who loves to camp, but you don't exactly love to "rough it," you are like a growing group of individuals. While the idea of camping may evoke images of outhouses, bugs, and boredom for some, camping can be a fun experience for almost everyone. "Glamping" (i.e. glamorous camping) and other non-traditional accommodations are rapidly becoming a favorite among campers around the world. With a little bit of preparation and planning, you can have (almost) all of the comforts of home while on your next camping adventure.
Not sure where to start? Check out these three top tips to make your next camping excursion an enjoyable time:
Bring a Power Source
Need to have your favorite electronics around at all times? One of the best ways to create a comfortable and positive camping experience is to bring a portable generator which provide a power source wherever you go. Charge your cell phone, tablet, laptop, or any other electronics you can't live without. For even greater comfort, consider investing in the quietest generator on the market so that you can still enjoy the soothing sounds of nature.
Plan Cozy Accommodations
Those who do not enjoy a standard tent and sleeping bag have many other options from which to choose. RVs, travel trailers, cabins, and cottages are fantastic selections for those who prefer less outdoorsy accommodations. Nearly all of these alternative choices for lodging offer air conditioning and heat, electricity, and modern appliances. You can also escape the less-than-pleasant outdoor elements when you opt for something other than a traditional tent. There are choices for a range of budgets, travel party sizes, and preferences. Discover your options for renting or buying an RV, or check out top cabin rental options across the U.S.
Dine at Nearby Restaurants
Not excited about traditional camp food options? Don't feel obligated to eat at your campsite! Many campgrounds are situated close to nearby towns, which are often home to delicious dining options. Research restaurants that are located near your campground before leaving home. This can be a great way to get to explore a new city and new-to-you restaurants.
Utilizing these tips can help transform any camping excursion into a pleasant experience. When planning your camping trip, do what works best for you and the people traveling with you. Ultimately, keeping yourself and your companions happy will determine the success of your adventure – even if that means doing things in a less than traditional way.