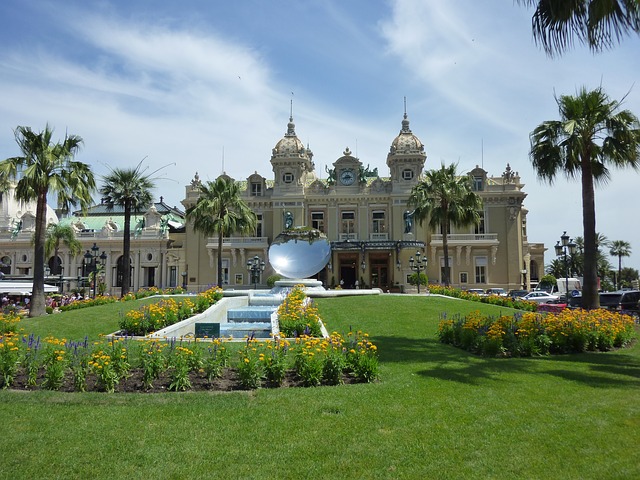 Las Vegas is the casino capital of the world, though that title probably now belongs to Macau. Either way, both of these casino cities are very similar with their branded mega casinos. In fact several casinos have branches in both cities. But are they the most beautiful casinos? Well, it depends on your tastes. The casino resorts of Las Vegas and Macau are surely amazing, with luxurious suites, a sparkling nightlife, and some of the best shows you can think of. For a truly beautiful, luxurious gambling experience you'll have to visit the Old World in Europe.
There you'll have the chance to gamble in the buildings listed below, in casinos that have been running even before Vegas and Macau became casino cities. Meanwhile if Europe is not on your horizon anytime soon, then check out the best legal online casinos and play there instead.
Casinó di Venezia
The Venice Casino (Casinó di Venezia) functions to this day in a building finished over 400 years ago. Ca' Vendramin Calergi was built in 1509 as a palazzo for a local noble family, and it has served a multitude of purposes over the years before the city council decided to move the casino there in the mid-20th century.
Today the Ca' Vendramin Calergi is an amazing mix of old and new, with its Renaissance style and modern casino games. It has over 600 slot machines for its players, and several gaming tables, all between its paintings, columns, and murals. It's an attraction not just for gamblers, but for the enthusiasts of architecture and art, too.
Monte Carlo Casino
Monte Carlo Casino is a text book example that shows that bigger isn't always better. The Monte Carlo Casino is perhaps the best known gambling house in the world. It has served as a meeting point for the European high society since the late 19th century, when it was built. When gambling was outlawed in most European countries, Monaco was the exception.
With this competitive advantage, Monte Carlo Casino was able to become a brand name across Europe. Built in a beautiful Beaux-Art style, it offers a luxurious and unique experience to its visitors for gamblers and tourists alike.
Monaco is a tiny country, so staying here is quite expensive. You can stay nearby in France if it's out of your budget. If you are a Canadian and just want some casino fun you can visit MrBet – online casino Canada to experience casino action, without having to leave home.
Casino Baden-Baden
There are several thermal baths around the German Black Forests, located in the South-West of the country, but none of them are as famous as the one in Baden-Baden. Known since the Roman times, the thermal springs of the area attracted visitors for centuries, and turned the city into a popular destination. During the years, this attention led to the building of a major spa resort, which includes hotels, banquet halls, gardens, and the most beautiful casino in the world.
The Kurhaus Casino Baden-Baden was not always a casino – initially it served as a home to a Marquis (a nobleman ranking above a count and below a duke). It has changed its function, but not its looks: its luxurious decor, its paintings, chandeliers, and murals are there to this day, offering gamblers a truly unique experience.