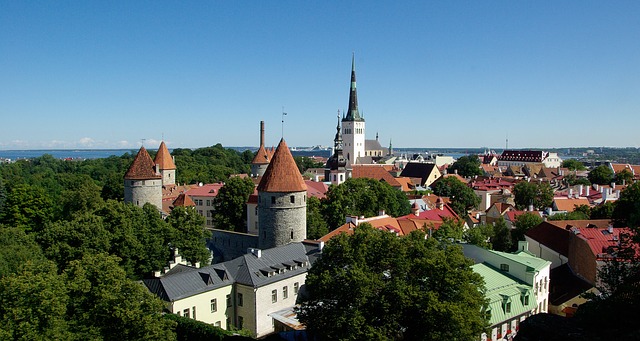 The Baltic Sea: the gateway to Northern Europe. Shrouded in ancient adventures a stories, this is a route that was once sailed by Viking explorers, and is now commonly home to cruise liners. The Baltic draws in those in search of culture, adventure, and a holiday that is a little different from the norm.
Encompassing Germany, Russia and the Scandinavian countries of Denmark, Sweden and Finland, a Baltic cruise covers a vast range of scenery, architecture and histories. One of the most magical experiences, a cruise through the Baltic will allow you to enjoy excursions such as fairytale castles and breathtaking Fjords.
With so many places to explore, book your Baltic cruise (Bolsover Cruise Club have a great selection) and make sure you visit these destinations.
Copenhagen
The capital city of Denmark, Copenhagen is home to a bronze statue of the Little Mermaid and inspired many of Hans Christian Andersen's famous fairytales. Originally a Viking fishing village, Copenhagen is now a large city home to more than 2 million people. Filled with palaces, beautiful gardens, scenic harbours and shops – and a history that spans more than 1000 years – Copenhagen is a definite must-see for Baltic cruisers.
Tallinn
Another large city, Tallinn is the Capital of Estonia. An eclectic mix of new and old, Tallinn features postmodernist skyscrapers alongside its old walled town, which looks like it has been plucked straight out of a fairytale. The city has intricate cobbled streets and traditional open market spaces, as well as beaches and greenery. Tallinn is also renowned for its raucous nightlife, meaning it appeals to almost every type of explorer.
Stockholm
A capital city like no other, Stockholm is formed from a series of 14 islands which are linked by more than 50 bridges. This unique Swedish archipelago is home to scenic boat rides, palaces and museums, with some of the more unique offerings including Abba: The Museum and the Nobel Museum, home to the history of the Nobel Prize. While you're here, take a trip down to the Stockholm Metro, where you'll find carved and decorated stations.
St. Petersburg
Considered by many as the cultural centre of Russia, the historic centre of the city has been classified as a UNESCO World Heritage Site. Combining Byzantine, Baroque and Neoclassical influences, the historic site includes palaces, parks, roads and waterways. Explore art at the Hermitage Museum, visit numerous cathedrals, or one of the city's many theatres for a cultural experience like no other.