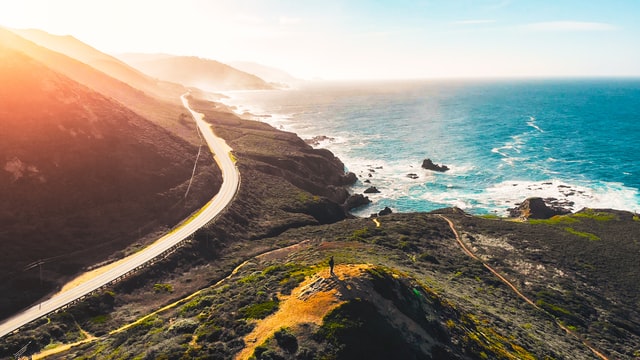 There's a reason why most people have heard about California as a great vacation destination. There are all sorts of stunning things to see, beautiful places to go, and above all, amazing things to do in California. However, if you're considering several different locations, you might not be quite decided on California. If you're looking at several different places as options, it's normal to feel on the fence about where the best place to spend your money is.
However, you'll find that after looking closely at all of the options, California is one of the best vacation spots. Take a look at some of the reasons why you should get on a plane to California for your next trip.
The Beaches
California is known as the Golden State for a reason. Nothing says beach town like so many locations in California. There are so many beautiful beaches to choose from that you won't know which one to choose first. Whether you're looking for something common, something more secluded, or something right in the heart of surfing culture, you'll find it in California.
Great Weather
California is one of the best climates in the whole United States. Most parts of California make it possible to wear summer clothes all year long. That's right, all year long. Although it can get on the warmer side in the later months of summer, you'll find that most of the year is incredibly comfortable when it comes to temperature.
If you're planning a trip to California you won't have to look at the weather forecast to make sure that it's a good time of year. You're pretty much guaranteed to always hit sunshine regardless of the time of year you travel.
Theme Parks
Who doesn't love a good trip to a theme park? California is known for Disneyland, however, that's not the only one that it has to offer. California is home to everything from Discovery Kingdom to Universal Studios.
Not only is it great fun for children, but adults will also have the time of their lives. What better way to spend your family vacation than making memories on entertaining rides?
Nature
Apart from the most well-known destinations in California like the theme parks and the beaches, California is also home to some more remote natural settings.
For example, California is home to Yosemite natural park, which is over 1000 miles of pristine beauty. You also find other parks like the Redwood National Park. If you're a lover of trees, you'll Marvel at the tallest redtree in the world.
If your family is a fan of camping, then California can make a fantastic place to pitch a tent and enjoy a moment in nature. There are all sorts of natural settings to camp, from the mountains to the beach.