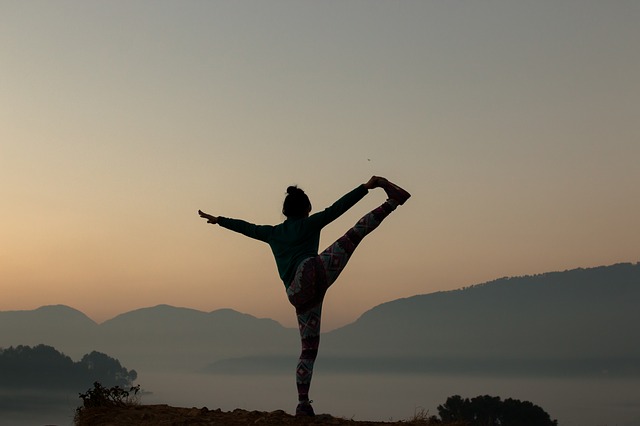 One of the best and the most joyous parts of going on a vacation is falling off your daily routine. You don't have to wake up early in the morning to be in the office on time. Exercise becomes your secondary thing and oh, that amazing room-service and lip-smacking street food that you can't dig into your daily life – everything just seems so heavenly and intimating.
But, you can't really enjoy your vacation if you don't feel well and fall sick. Staying healthy is the key to making the most of your next trip and it requires you to take a handful of simple steps to ensure you make the most of our vacation. Here in this post, we've complied four simple yet essential tips to stay healthy on your next trip.
Your Digestive Health Comes First
Stomach issues are quite common. They can apparently derail your vacation as they are quick to pick up and comparatively tough to get rid of. It's usually a price you pay for merely eating the food which you're not used to. Hence, maintaining a healthy gut is really important.
A healthy gut can not only help your body in digesting whatever you eat and drink, but it also aids in keeping your immune system strong. Most travel enthusiasts recommend that it's a good idea to have digestive probiotics in your pocket while travelling as they serve as healthy sources of energy.Typically, there are two types of digestive probiotics which they suggest, yet it's best to consult your physician before having them.
– Advanced Dual Action Probiotics usually available in capsule form deliver good bacteria which the body needs, especially for maintaining the health of both, the small and large intestines.
– Dual Action Probiotic + Energy B12 gummies, together contain nearly 4 billion live cells of Bacillus coagulans.The presence of IS-2 naturally supports the digestive health of the body, and 1000 mcg of vitamin B 12 aids in managing cellular energy production.
If you are completely off the probiotics radar and planning a vacation that involves trekking or other heavy sports activities, try and start taking the probiotics at least a few weeks before your departure as it takes time to build up the health of your gut. A complete line of trusted probiotic products is available in the market today, which are safe and support a healthy lifestyle.
Drink Lots of Water
Staying hydrated is extremely important for a healthy travel, especially if you're flying. The excitement of exploring a new place often makes us forget to drink enough water. This is precisely the reason why you must carry a water bottle while travelling. Ask your hotel's housekeeping for extra bottles of water, or buy some to keep in your room so as to stay hydrated all the time.
Having said that, it's equally essential to be careful about places where you only get non-bottled water because not everyone's body is able to handle different bacteria present in the tap water, which can apparently upset your stomach and make you feel sick. In such a case, it's best to carry your own set of filtered water bottles and stay healthy.
Keep your Skin Hydrated
In addition to drinking plenty of water, it is essential to keep your skin hydrated as well. Carry your skin creams along with suntans and lip balms, especially if you're planning to hit the beach or visiting a place with extreme weather conditions. Carrying some bath salt is also a good idea. The magnesium present in the salt not only helps in detoxifying, but it's an excellent way to calm your sore muscles and moisturizing the skin.
Another best jet lag remedy is the spa. A spa treatment after a long haul journey, especially with a massage and facial combo included, is the best way to rejuvenate. It's one of the most assuring ways of keeping your skin hydrated and feeling relaxed.
Get Enough Sleep
Sleep is often the most challenging part of a workaholic's life. But, when on a vacation, make sure you grab at least 8 hours of your beauty sleep. Believe it or not, sleep has its own way of helping the body relax, rejuvenate and prepare it for the upcoming day's adventures.
Look for a hotel that's off the streets. Opt for a room that has a quieter environment.Draw the blackout shades completely, wear your earplugs and an eye mask, and just sleep for as long as you want.
If you are traveling across time zones, make sure to keep your smartphone on silence on airplane mode. This way, you can avoid distractions and make the most of your trip.
Apart from the above-mentioned four points, there are a couple of other essential tips which can help you stay healthy and safe.
– Set an alarm to remind you to take your medications on time as it is quite common to forget taking your meds when on the go.
– Stay safe in the sun, especially if you're hitting the beach. Make sure you apply enough skin cream to help prevent any kind of skin allergy or sun tan to develop.
– Protection against mosquitoes is utmost essential. For they aren't just annoying, but also spread diseases. Carry a mosquito repellent cream and make sure to apply it, especially on the feet, ankle, lower legs and wrists.
– Avoid binge eating and drinking. While it's something hard to do, but quite essential to make sure you stay fit and healthy throughout your journey.
– Carry a small first-aid box for times of emergency. Make sure it has all the necessary medicines, cotton, bandages and cleansing lotions.
– Keep your physician's number on special dial. Immediately call them if you get sick or face any medical emergency.
– Forward think the climate and carry all the essentials. If you forget to pack something, make sure to buy it in the city you're staying.
The bottom line, it's really easy to fall sick rather than remaining in the pink of your health, especially when you're on the go. Adhere to the above mentioned tips and make the most of your upcoming trip.