You may be thrilled about your upcoming vacation but finding out that your phone won't work while you're away can definitely put a damper on the trip. Whether your phone simply won't work when you're out of the country or your next phone bill features exorbitant roaming fees, these upsetting surprises can take away from the fun of traveling. If you want to be sure your phone is ready for your next getaway, be sure to follow these essential steps before you depart.
Check Your Coverage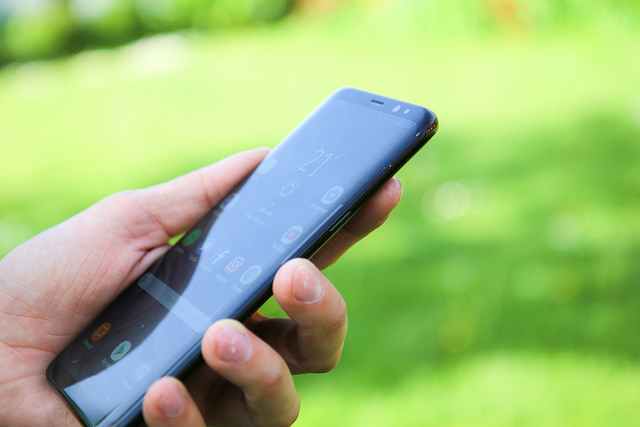 [Image via Flickr by Andri Koolme]
Does your current carrier provide coverage at the destination you'll be visiting? This is the most important question to consider before you take a trip. Having solid coverage will allow for texting and calling along with going online, just like you would at home. Plus, you won't have to deal with any unexpected fees or charges when you get your next phone bill.
For example, you can check out a map of T-Mobile's fast 4G LTE coverage to see if your destination has the great coverage you've come to expect at home. Typically, traveling within the U.S. means you'll still have coverage, but if you're going to visit remote area or an international destination, you may need to take additional steps to ensure that you have the coverage you need.
Buy a SIM Card
If you'll be traveling internationally, you may need to replace your SIM card with one that's made for the country you'll be visiting. In order to use an international SIM card, you'll need a GSM-compatible device. You can order a SIM card before your trip or get one at your destination. Just pop it in and enjoy access to coverage at your destination.
If your phone is not GSM-compatible, you'll have to pay hefty international roaming charges to use your phone out of the country. Roaming fees, which are applied whenever your phone accesses the network of a different wireless service provider, can be especially astronomical. One possible alternative to dealing with expensive roaming fees is to rent a phone during your trip or purchase an inexpensive GSM-compatible phone for use only while traveling.
Look Into Extra Data Plans
Being on vacation often means that you are away from Wi-Fi more than usual. In addition, you might be using your phone more frequently for things like looking up directions, checking out reviews for restaurants, or booking tickets and excursions. If you think you'll end up using more data than usual on your trip, consider asking your carrier about getting extra data added to your plan. This will help you to avoid your data slowing down once you've reached your limits along with any overage fees that may apply when you use more data than your plan allows.
You can also forgo the data if you don't think you'll really need it and ask your carrier about options for just calling and texting. In some cases, you may be able to just pay individually for any calls and texts you send while in an area without coverage from your carrier.
Get Insurance
While you may not think that insurance is worth it for your phone, you may want to reconsider your position before you jet off on a vacation. While traveling to new and unfamiliar places, you may be more likely to misplace or damage your phone than if you were just following your normal routine at home. In addition, some destinations have increased theft and pickpocket rates that could put you at a higher risk for having your phone stolen while on vacation. 
If your phone does go missing during the trip, you'll have to deal with the inconvenience of having no phone while also facing the steep cost of buying a replacement phone. Getting insurance for your phone is a great option for certain travelers. It may be especially beneficial if you travel frequently. Compare the costs of insurance with a replacement phone to decide if this is the right choice for you.
Plan ahead for your next trip and make sure you'll have the phone access you need by following the steps outlined above.