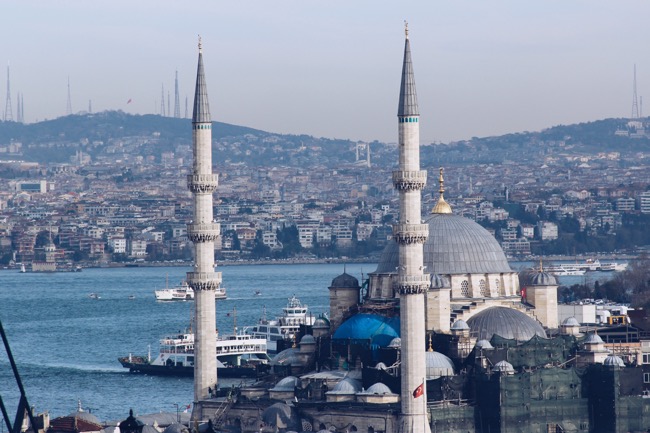 One of the best places to spend vacations, holidays and experience unforgettable fun is the most famous city in Turkey. Istanbul features a good mix and combination of the cultural heritage of old conquests and the rich and stunning beauties of beaches, artefacts and nature. Istanbul is a city that offers visitors the taste of what Europe and Asian continents give as the city links both continents. The city is great to relish an entertaining nightlife, a shopping bazaar with quality goods at affordable prices and enjoy the sight of ancient architectural landmarks. Visitors can book hotels, eat out at classy restaurants and pay a visit to parts of Asia through the ferry. If as a tourist and holidaymaker, you have ever taught about what exciting things you can to do in Istanbul, then you are in the perfect place to get informed.
1. Renew Your Look and Appearance
Istanbul city of Turkey is a place to shop for different products which are of top quality. Istanbul runs on a good economy with payments made in Turkish Lira with an exchange rate of about 1 USD to 5.74 Lira. The city features one of the greatest markets in Europe called the Grand Bazaar. It is a trading centre with more than 5000 stores loaded with quality products to sell. Even the cosmetic procedures are four times cheaper than they are in Europe. You can change your look and appearance by booking liposuction in Istanbul to appear stunning.
2. Sailing through Continents
It is of the immense and immeasurable opportunity of a lifetime to experience not only the cooling and thrilling feel of cruising on a ferry but to do so while crossing over from Europe to Asia. Istanbul offers you such opportunity and you only can deny yourself this treat. A visit to Istanbul gives you the right to take a ferry and move to Asia through the Bosphorus waters in just about 20 minutes. It is actually one of the best reasons to visit Istanbul.
3. Enjoy the Cistern
Turkey is a country littered with ancient and historical places of interest and Istanbul has a good share of them. The Basilica cistern or Cisterna Basilica is a popular and famous underground built by conquering emperor of ancient times and preserved till date. A visit to this cistern gives you a chance of seeing old artefacts, exceptionally wonderful structures built by ancient men using carved and engraved marbles and granite and many more at the museum present at the cistern.
4. Golden Horn and Galata Bridge
As earlier stated that Turkey and Istanbul is a place of the diverse heritage of the old times, the golden horn place used as a trading harbour during the Byzantine period. It is so-called because the place is horn-shaped and over it is the Galata Bridge. The bridge was first constructed in the 6th century to ease movement from one end of the golden horn to another. This site is a place to visit and doing so means touring Istanbul that also offer lots of delicious local and foreign meals.
5. Turkish Bath and Hamman
A visit to the Hamman for a refreshing bath linked to the Turkish culture is also one reason to visit Istanbul. You will get the ultimate relaxation at the Hamman and this will only leave you with great memories.