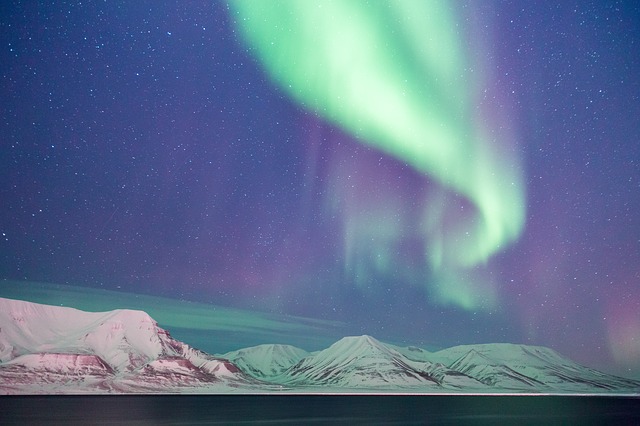 You might think that cruising around the Mediterranean, sipping champagne and visiting a new city each day is as good as it gets when it comes to cruise vacations. Think again. For people with an adventurous spirit, expedition-style cruises are the ultimate adventure.
Have you ever wanted to visit somewhere truly remote? Or see a wild creature you never imagined you'd see outside a zoo? Well expedition cruises are aimed at doing just that. With purpose built ships, these adventure cruises visit some of the wildest regions on earth which few people have ever set eyes upon.
So, to help you choose the best option, here are my 5 favourite cruise itineraries that will blow your mind.
The Northwest Passage
Often described as the ultimate cruise adventure, the Northwest Passage was inaccessible until very recently. Thanks to melting sea ice during the height of summer, large cruise ships can now navigate through the warren of passageways and islands that characterise the region. Most itineraries will visit Greenland, the Canadian Arctic archipelago, and North Alaska. You'll see numerous wildlife species including musk ox, polar bears and whales, and also visit ancient Thule sites and interact with local Inuit people. This is a once in a lifetime trip and the minimum price of $10,000 per person reflects this!
Svalbard: Realm Of The Polar Bear
Of all the Arctic cruise destinations, Svalbard is the most popular. There are two reasons for this; firstly, it's one of the cheaper options with prices starting from less than $3,000. Secondly, you're guaranteed to see polar bears! One of the most majestic creatures to witness, polar bears are hugely charismatic creatures that are a real pleasure to watch, especially when hunting. There are literally countless itinerary options out there, but essentially the longer you stay, the more chance you have of seeing polar bears. I also strongly suggest taking a kayak trip whilst you're there and visiting the Svalbard Seed Vault.
The Russian Arctic
The Russian Arctic is one of the most remote regions on earth. Thanks to a thawing political climate in recent years, the area around the Kamchatka coast is now opened up to tourists and, more importantly, cruises. Expedition cruises depart from Southern Alaska and make their war across the Bering Strait, along the volcano-studded coastline of Kamchatka and around Wrangel Island ( a UNESCO World Heritage Site). These areas are very rarely visited and you'll have the chance to see brown bears, black bears and polar bears all in one trip! In fact, hundreds of polar bears have been seen together on Wrangel island when a whale carcass washes ashore.
The Antarctic Peninsula
Seeking truly unique environments to travel is becoming harder and harder nowadays. Enter Antarctica. Largely thanks to the lack of human infrastructure, the White Continent is a complete marvel. Stepping onto the icy shoreline is like stepping into another world. Penguins waddle by your feet, seals slide into the sea, and icebergs the size of stadiums dwarf your ship as you sail by. It's not cheap to visit, especially if you want to include the wildlife-rich South Georgia Island, but it's most definitely worth it! I strongly suggest booking some extra activities like kayaking, camping, and the Polar Plunge!
The North Pole
If you think you can't cruise to the North Pole, then think again. Admittedly, no ordinary ship could manage this, but the 50 Years Of Victory is most certainly no ordinary ship – she's a nuclear powered icebreaker capable of ploughing through even the thickest of winter ice. This trip is only offered twice a year and departs from Mumansk, Russia. En-route you'll sail through the Franz Josef Land Archipelago, visiting fascinating islands and witnessing extraordinary wildlife. Once you arrive at the North Pole you'll be greeted with a glass of champagne and, should you wish, a hot air ballon ride! The only concerning element of this adventure is the price which starts at $28,000! Although I dearly want to go, my bank account does not agree sadly.