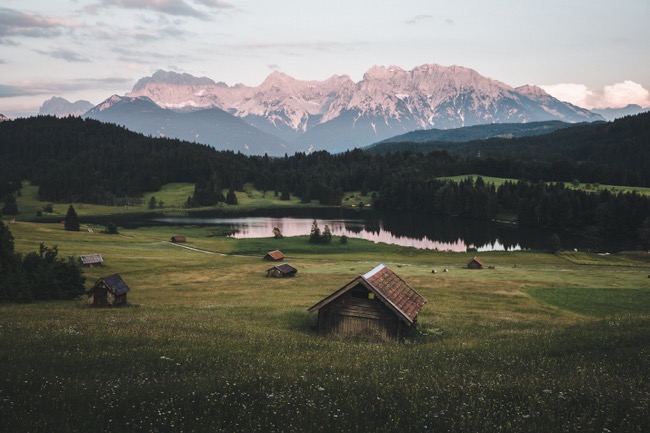 It doesn't matter if you're a globetrotter and have checked everything off of your bucket list. When it comes to traveling, there's always more of the world to see. The beauty of traveling is that you'll often find hidden gems where you would least expect them. The most obscure locations can capture your heart and give you experiences you'll cherish for the rest of your life.
However, when the scope is so vast, it can be challenging to narrow down your options and curate a definitive list of must-see locations. If you're facing a similar challenge, don't fret. We have compiled a compelling list of must-see destinations for any travel lover. After getting through this list, all you need to do is pack your bags and head out.
Gatlinburg, USA
With the summer months at full peak, a soothing, quaint mountain getaway is the best choice. Although there are many locations to pick from when planning a mountain getaway, you can't get better than Gatlinburg. Nestled in the towering Great Smoky Mountains, Gatlinburg is a mountain town unlike any other. It doesn't just have stunning views to offer. Instead, you can have a blast whether you're traveling with family or alone. You can explore the 407-ft Space Needle and take in stunning, panoramic views, or head to the theme park for some excitement.
When booking your stay at Gatlinburg, you can take your pick from stunningly designed cabins in the heart of the town. These cabins give you easy access to all of Gatlinburg's attractions while offering you an incredibly comfortable stay. You can check out the best cabins in Gatlinburg that reflect the area's culture, letting you immerse yourself in the stunning location. Each of them is fully equipped with the best amenities to ensure your stay is as comfortable as possible.
Tokyo, Japan
Boasting a population of almost 38 million inhabitants, Tokyo is a bright, vibrant city that'll enchant you, unlike any other place. The city is pulsing with excitement no matter where you go. It offers you the perfect mix of the modern and the traditional. You can view some of the oldest historical temples while marveling at neon skyscrapers reaching towards the sky. Furthermore, the city is renowned for its ethereal cherry blossom trees, making every street seem magically beautiful.
Undeniably, there's no shortage of things to do in Tokyo. You can witness some of the most stunning art pieces in the Tokyo National Museum or enjoy yourself at a reconstructed kabuki theatre. Similarly, Tokyo offers you a culinary experience unlike any other. You can enjoy some of the most mouthwatering dishes you'll ever taste at some of the world's best restaurants and from street-food stalls too. Furthermore, you can explore thousands of years old temples or explore Tokyo's unique fashion in its fashion districts.
Levi, Finland
If you wish to beat the summer heat, you can't do better than Levi, Finland. Located near the Arctic circle, Levi is a chilly, stunning place that will mesmerize you. It boasts the largest ski resort in Finland and spectacular views of the Northern Lights. Once you get used to the cold, you can have an experience unlike any other.
Apart from going skiing, you can ride around on snowmobiles, go-karting on the ice, hike, horseback riding, and more. The town is quaint yet incredibly comfortable and gives you a chance to experience nature at its finest. If you want a mesmerizingly unique experience, you can check out the Ice Hotel. This hotel is a 1000 sq-meter castle carved entirely from snow. The castle offers a Lappish restaurant and a cozy sauna if you want a break from the cold. You can enjoy a movie in the snow or have fun exploring the cozy town. Levi is a town where you can have an experience unlike any other.
London, UK
London may seem like a safe bet when it comes to traveling. But, the city can offer you a genuinely unique, cosmopolitan experience unlike any other. This historic city is a melting pot of different ethnicities, histories, and cultures. It's a city that has seen multiple wars, and you can see the past reflected in the architecture, art, and the people. When in London, you can blast exploring the classic pubs and street food and witnessing the city's street scene.
Furthermore, you can explore the numerous historical monuments, ranging from the iconic Big Ben to Westminster Abbey, Hyde Park, and SoHo. You can also head for a cruise on the historic Thames River, which has been instrumental in the city's growth ever since prehistoric times. Additionally, you can enjoy yourself at the Piccadilly Circus, where you can visit Ripley's "believe it or not" museum and more.
Rio de Janeiro, Brazil
If you want to have the time of your life after spending the previous year in quarantine, there's no better place than Rio. This loud, bright city is the biggest party hub in the world. The legendary carnival is something that no other party can top. With more than two million people on the streets, you won't experience sights like this anywhere else in the world.
Apart from the iconic carnival, you can explore the various vibrant districts, each with something unique to offer. The Feira Livre da Glória is the place to be for food lovers who want a mind-blowing culinary experience. Furthermore, you can view monuments such as the Christ the Redeemer statue, which offers you panoramic views of the sprawling city underneath. Or, if you want to experience a touch of serenity in this bustling city, you can relax in the scenic Jardim Botânico, created back in 1908 by Brazil's Prince Regent. Rio is a city with something to offer to every traveler and memories you'll cherish for the rest of your life. 
Conclusion 
As a travel lover, you'll want to head all over the world to experience what it has to offer. However, as you plan your next trip, you might want to place these places at the top of your list. These places offer something for everyone, whether you're looking for a serene getaway, historical trip, or fun-filled vacation. Each location is unique in its way and is a must-see for any wanderlust.