The summer music festival season may be drawing to a close, but this doesn't mean that the party has to stop. If you're pondering a European getaway this autumn, why not plan it around a festival? From Oktoberfest to Iceland Airwaves, here are a few of the most exciting to put on your travel bucket list.
1. Oktoberfest
October is pretty much synonymous with Oktoberfest. Although this beer festival is celebrated all over the world, the biggest is held in Munich over a 16-day period from the end of September through the beginning of October. Excellent beer is one of the main reasons to attend, but you should also consider visiting for the juicy sausages, lively brass bands, painted wagons, dancing, and funfair.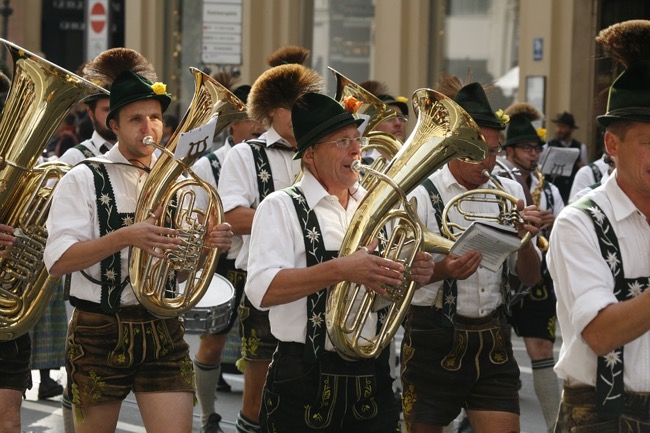 2. Café Budapest Contemporary Arts Festival
If you're on the hunt for a highbrow festival, the Contemporary Arts Festival in Budapest is hard to beat. Whether you're a fan of literature, dance, music or design, you'll find an event to intrigue your intellect. There's a full calendar of shows, exhibitions and concerts on offer during this two-week period in October, many of which are free to attend. You'll see contemporary works from both local artist as well as the international community, held in venues throughout the beautiful city of Budapest.
3. Iceland Airwaves Festival
Glastonbury may have come and gone, but you still have music festivals to look forward to in autumn, including Iceland Airwaves in Reykjavik. This is the place to see and be seen for indie and electronic artists from around the world. You may spot your new favourite up-and-comer alongside more established acts like Arab Strap and Fleet Foxes, with over 9000 attendees flying in from Europe and further afield.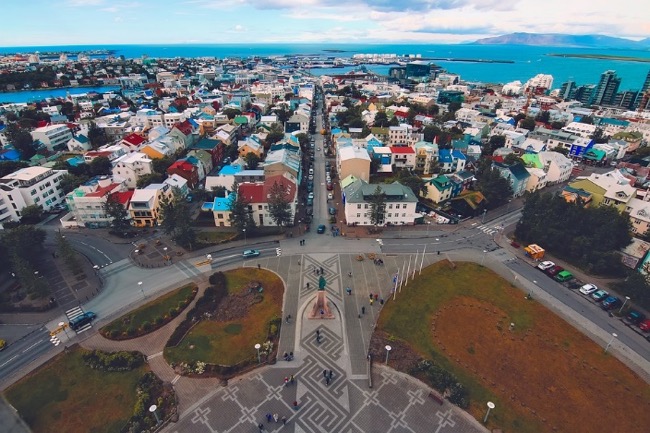 4. Samhain Fire Festival
Do you love Halloween? Don your devil or clown costumes and head to Edinburgh to celebrate the original Samhain Fire Festival, celebrating the Celtic New Year on October 31. You can expect intricate costumes, epic drumming, and plenty of pyrotechnics as the city's Royal Mile plays host to this ancient event. The event begins with a torch-lit procession, culminating in acrobatic displays and dancing around the fire to commemorate battles between summer and winter.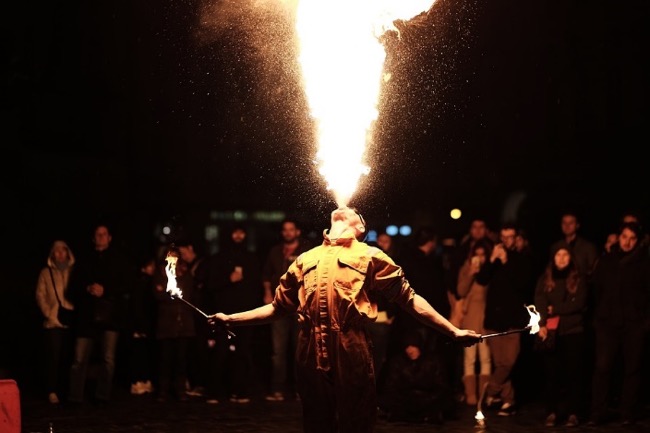 5. Salon du Chocolat
Finally, indulge your sweet tooth at the annual Paris Chocolate Show. This festival, the Salon du Chocolat, is a foodie's delight that has been running strong for 23 years. Held in a spacious exhibition hall, the festival allows the world's finest confectioners and chocolatiers to duke it out for top prizes. If you attend, you can expect to see some spectacular sweetie craftsmanship on show, and have the chance to try the crème de la crème of chocolate treats.
Do you prefer your festivals to involve beer, chocolate, music, or fire? This autumn, Europe's cities play host to all of the above with these special events. Plan your journey to make the most of the seasonal spirit.